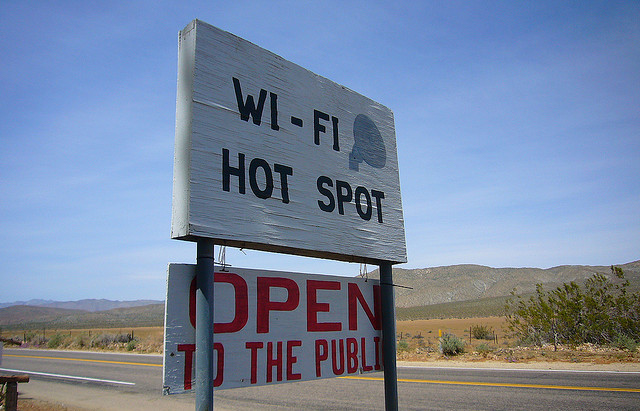 Many people suffer from "Mobile Data Overuse Syndrome," which consists of excessive use of data over mobile networks without regard for the limitations of their data plan. It's an affliction that most avid users of smartphones and tablets know well. Although wireless carriers put a stop to truly unlimited wireless plans, some users still have trouble coping with the limitations of smaller data plans. Luckily, certain techniques and applications are available to manage your mobile data usage, ensuring your wireless bill remains under control.
Look in the Background
Many applications run in the background (social networking notifications, e-mail, GPS, etc.) and drain your battery and allotted data. A simple solution is to limit the automatic activity level of these applications. Turn off notifications and restrict push e-mail. Push e-mail ensures you receive messages as they enter your inbox. It's a useful feature, but if you own a small data plan, push e-mail whittles down your available data quickly. Next, many applications utilize GPS to track your movements. Turning off GPS, and only using it when you need it, helps maintain a smaller data package.
Use Your Device to Maintain Your Device
After the demise of truly unlimited data packages, application developers for mobile platforms realized the need for a mobile data usage solution that managed your data efficiently right from your device. Data monitoring applications act as data assistants, providing users with usage statistics such as how much data they use during the day and information on applications that are using the most data. Two popular examples are My Data Manager for Android and Data Man for iPhone. Data monitoring apps also send alerts to notify you as you surpass certain data thresholds so you can adjust data use accordingly.
Active Wi-Fi for Intensive Streaming
Some users turn off Wi-Fi to extend their battery life as it constantly searches for available networks, but keeping Wi-Fi turned on has its advantages. Wi-Fi is most beneficial for downloading applications, streaming videos and music, and surfing the web. If Wi-Fi is turned on, you can tap into thousands of free hot spots to avoid using data from your carrier. By using data from your wireless carrier, a substantial portion of your data slips away just by watching a few videos and listening to streaming music services such as Pandora. Use Wi-Fi whenever possible, and you'll be rewarded with more available data and a smaller bill.
Changing your smartphone behaviors and making small changes to your data use prevents unnecessary overages on your data plan. Taking into account these tips and tricks will not only help reduce your mobile data usage, but rid you of Mobile Data Overuse Syndrome once and for all.
[cf]skyword_tracking_tag[/cf]
Comments
comments