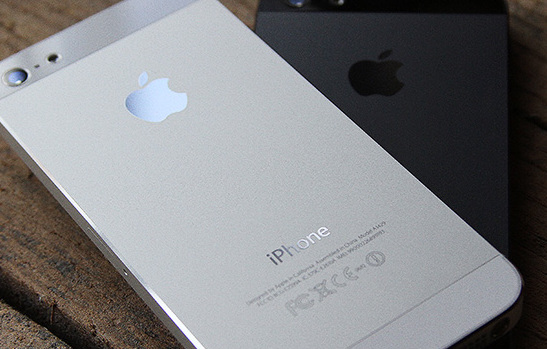 It's been a year already, and you know what that means: It's time for the new iPhone. The iPhone 5 has been out for a while now, but if you're still on the fence and trying to decide between going Android or going iPhone, take a look here at our iPhone 5 review.
The iPhone 5 as a Thing
The first thing you'll notice about this phone, especially if you're a diehard iPhone user, is that the phone is much looooonnger than previous iPhones. The longer phone allows for a longer screen and a sharper resolution, making videos and photos crisper. The phone itself is lighter. But this leaves the phone feeling hollow, like a chocolate bar.
The iPhone as a Wireless Device
The big change here is that the iPhone 5 can use 4G LTE, whereas previous models could only use networks up to 3G. While you may have heard that the iPhone 4 and 4S are indeed 4G phones, in this case it just means that they're the "4th generation" of the iPhone series, hence the 4G confusion. The iPhone 5's ability to connect to 4G LTE networks means you will get service at much, much faster speeds in more areas than with 3G – so you can watch that video of the cat playing the piano even if you're out in the boonies.
There have also been changes – like not being able to sync GMail to your phone quite so easily now – that have made some users cringe, but it all boils down to getting used to some interface tweaks to accommodate the hardware changes (e.g., a stronger battery, a longer screen). It is a new phone, after all, and like all new phones it has to be broken in.
Charging the iPhone
The browsing time of the iPhone 5 has been improved upon over that of its predecessors, but it has less standby time than the iPhone 4. You can surf on LTE and 3G for eight hours straight on a full battery, and 10 hours on Wi-Fi. There's one hiccup here, however. Back in the day, you could ask any of your friends for an iPod charger cable and juice up your baby if it was running low. You can't do this with the iPhone 5. The connector port has changed size and shape and doesn't fit old chargers anymore. While this is a slight annoyance, it isn't done just so people will flock to buy new chargers for their phones. The iPhone 5 has a lightning port, which means that the transfer of data between the iPhone and the device it's connected to will be much faster than before. Some people will love this, some people won't, but for data junkies this is wonderful.
The iPhone as a Phone
While apps, streaming, and Internet are great, the fact remains that the iPhone 5 is by its nature a phone. That means texting ability, calling functionality, and camera quality are absolute musts, as with any new phone. The iPhone 5 battery gives you more talk time than the iPhone 4, and the improved video stabilization means you'll be sending a clearer picture on FaceTime. You can take photos while filming, too.
You may not have known this, but the iPhone actually can use SIM cards. This hasn't been important in the past because all previous models used Micro SIM cards, but this model uses Nano SIM cards, which means you can't just go switching phones between your friends all willy-nilly anymore.
The iPhone has been a frontrunner of the smartphone game for several phone generations now, and the iPhone 5 hasn't let users down. As this iPhone 5 review explains, there are a lot of changes that you should be excited about, but you'll have to test drive them to get used to them. Overall, the iPhone 5 is the perfect heir to the iPhone throne.
[cf]skyword_tracking_tag[/cf]
Comments
comments