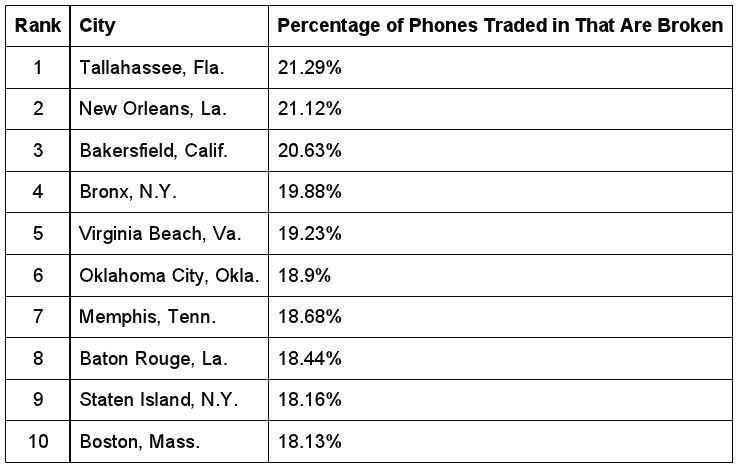 Gazelle recently did a study of the geographic location of broken cell phone shipments received from their customers, then reported that data based on the top metropolitan areas that had the highest percentage of damaged phones sent in. The data shows that klutziness isn't relegated to a specific area of the country–people from Florida to California have been turning in their broken phones to Gazelle.
The Top Ten Kluziest Cities in the United States, according to Gazelle iPhone data are: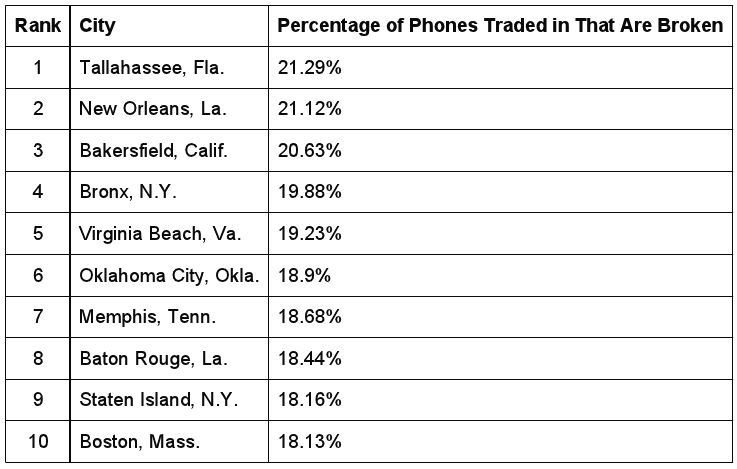 If you are one of the klutzes in these cities (or are somewhere else in the country), don't despair. Gazelle accepts broken phones and even offers up to $100 per broken cell phone. This type of cash can help you ease the pain that comes from shelling out for a new phone, especially if it's a smartphone.
Experiencing a broken cell phone may be a wake-up call to avoid making the same mistake twice. Some of the ways you can protect your new phone (and your wallet) from getting damaged include:
Invest in a great case that protects all sides of the phone.
Install screen protectors for smartphone screens (as these are commonly made of glass).
Regularly clean out the dirt and debris from the ports and speakers with a small cotton swab and rubbing alcohol.
Keep the phone in a safe place when not in use, such as a padded purse pocket or a closed jacket pocket.
Use an armband or clip for the phone while exercising or going hands-free.
Even though phones are created to withstand regular wear and tear, it's important to remember the actual monetary value these phones can hold. While no one can predict when they will trip, drop the phone, or be in charge of an ornery toddler who wants to smash things off the back deck, be cognizant of your surroundings and baby your phone when at all possible. This can help prevent dealing with a broken cell phone in the future!
[cf]skyword_tracking_tag[/cf]
Comments
comments