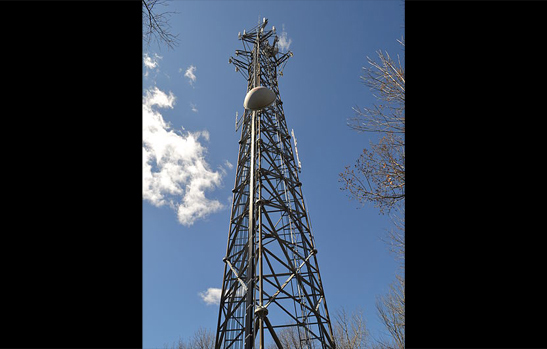 There is a war being fought in the shadows of the cellphone world. You may not notice it around you, but you see it every day when you open a magazine or kill time watching TV. The war is waged between the four major phone carriers: AT&T, Verizon, T-Mobile, and Sprint. They are fighting over the souls of our smartphones. If you're debating which offer to take or thinking about switching sides in the fight, take a look at the pros and cons we've listed below to help you decide what's right for you.
AT&T
If you need to calculate how much money your phone plan is going to cost you, AT&T makes it easy. Your basic talk, text and data plan will cost you $85 for unlimited texting and minutes and 1GB of data. However, if you've got kids to feed, then AT&T lowers the monthly cost per person, the more data you pay for. For example, for a 1GB data plan you'll pay $45 a month for each smart phone while a 10GB plan will cost you $30 per smart phone. AT&T also has one of the widest selections of cellphones, which means odds are you'll find a phone you're looking for here.
Verizon
Verizon is best known for providing the largest 4G LTE coverage at the highest speeds, making this provider perfect for the dedicated web-o-naut. They carry a large variety of phones but have a soft spot for Android models. Because of this there are several Droid phones that only Verizon carries. However, Verizon is a little more expensive than AT&T. Your basic unlimited talk, text and 1GB of data plan comes to $90 a month, and there is a flat fee for adding additional smartphones to your plan that doesn't changed based on how much data you ordered. Verizon offers 2-year contracts as well as monthly rolling contracts with no commitment.
T-Mobile
While admittedly not as big as AT&T or Verizon, T-Mobile makes up for this with cheap prices and customer freedom. Customer freedom here means a lot of things. For starters, you can use T-Mobile with any GSM phone, meaning any phone that can use a SIM card. This means that you can pop your SIM card into your friend's old smart phone and it'll work, no problem. However, T-Mobile has a smaller variety of phones than its competitors. Freedom also means that you can customize your plans much more. For example, for $30 a month you can get 1,500 minutes or texts and 30 MB of data, or you can choose to get 100 minutes and unlimited texts and data, with the first 5GB being at top speed. That's another thing–T-Mobile offers a truly unlimited data plan, meaning you'll never have to look for a wi-fi access point again. There are also a variety of family plans, and T-Mobile is getting ready to implement 4G LTE later this year.
Sprint
Sprint is like a casserole of the three other major phone carriers. Like Verizon, it has decent 4G LTE coverage; the pricing of its basic phone plan (450 minutes, unlimited texts, unlimited data) is like the pricing at AT&T; and like T-Mobile, Sprint lets you use phones not sold in their stores, as long as the electronic serial number is compatible with their service. It's the middle of the pack, not sacrificing one thing for another and not pushing any extremes; it has a little bit of everything for the user who needs a little bit of everything.
Each one offers something a little different, so make sure you know what you need most before enlisting. Do you need cheap data? A large family plan? Wider coverage? That's for you to decide, but hopefully we've helped you along with what comes after.
[cf]skyword_tracking_tag[/cf]
Comments
comments