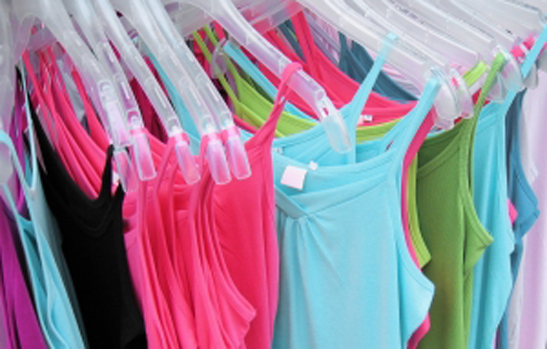 We all need a little help when it comes to figuring out what to wear each day. It can be hard to stay on top of figuring out what is cool and what isn't, especially when trends change so quickly. However, smartphones are here to save us from a mediocre closet.
Being part of the latest fashion trends is easier than ever, thanks to apps like Wanelo and Go Try It On. These fashion apps allow you to customize your fashion preferences to find the best clothing, jewelry, and accessories for your wardrobe. It's the next best thing to having a stylist in your closet!
ShopStyle, Part of POPSUGAR Shopping
ShopStyle is an app that allows you to find the latest trends from a variety of different designers and department stores. After viewing fashion inspiration photos of outfits and runway photos, you can then choose products and click through to buy them right from the app.
In addition to buying the product right away, you can also create price alerts. This tells the app to alert you when a favorite product goes on sale. That way you can get the best deals on all your must-have pieces.
Catalog Spree
Catalog Spree allows you to browse through hundreds of prestigious catalogs, including Nordstrom and Neiman Marcus, all in your own little virtual mall. Catalog Spree was voted the Best App of 2012 on the Today show and lets you get your catalog fix in without burdening you with stacks of the paper versions.
Wanelo Shopping
Wanelo (short for Want, Need, Love) is a social networking site and mobile app that is similar to Pinterest, but goes the extra step of providing an option to actually purchase the item. All products are linked directly from their description pages to the option to purchase the items. Probably the most popular of all the fashion apps on our list, Wanelo Shopping allows you to save your favorite products while also finding great items from those you follow.
Stylebook
Stylebook is a wardrobe and closet organization app that allows you to catalog all the pieces in your wardrobe. Once the items are photographed and cataloged, you can group items into outfits, making getting dressed easier than ever. Think of it as Cher's closet in Clueless now available for your phone! You can also shop more than 7,000 retailers to find more items to coordinate with your current outfits.
Go Try It On
This shopping social network allows you to browse other users' photos of their outfits, as well featuring a window shopping section where you can find the latest trends and save them for later. Go Try It On also has a self-timer feature that allows you to take fab photos of yourself to share on the site. Real-world inspiration can help us regular people become fashionistas in no time!
No matter which of these five fashion apps works best for you, using mobile technology to get the looks you want is now easier than ever. Be sure to give thanks to the fashion app gods!
[cf]skyword_tracking_tag[/cf]
Comments
comments