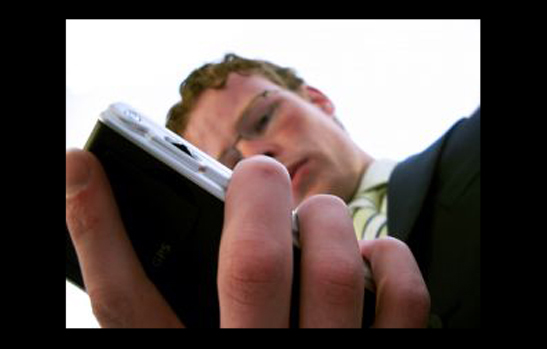 Smartphones were developed to entertain us, keep us connected, and enable us to be better both at work and at home. From Angry Birds to Gmail, we have the gaming and basic communication apps covered, but what about leveraging the power of your phone to make you more productive? There are thousands of apps in the Android and Apple app stores promising to increase productivity. While many apps attempt to make your life more organized through streamlining information and making everyday tasks easier, here are our choices of the best productivity apps.
Carrot: A To-Do List with Personality
If you like a little bite to your to-do app, check out Carrot. It helps you get motivated by reminding you when you haven't completed anything on your list in a designated number of hours, and calls you Lazy Human until you get it done. But don't think of it as brow-beating; Carrot makes completing your to-do list fun and entertaining. Carrot is $1.99 in the iTunes app store for iOS.
SwiftKey for Android
SwiftKey (and similar app Swype), currently only available for Android, makes typing on your phone much easier. You type by keeping your finger on the keyboard and dragging it around to the letters to compose the word you want to type. Based on your drag patterns, SwiftKey guesses the word, and builds a memory of sorts, leading to much faster typing and auto-correction. SwiftKey is $3.99 and is available on Google Play.
Cue
This free iOS app combines many of your go-to applications to create a centralized view of what you have going on for the day. Cue brings together information from apps like Gmail, Google Calendar, Facebook, Dropbox, LinkedIn and more to help you feel more organized around events you are attending and the contacts you have. By viewing your day in chronological order, you are able to be more productive.
Dragon Dictation
This voice-to-text dictation app was developed by the makers of Dragon Naturally Speaking. This app is a standalone iOS, but it comes bundled with Swype, which was mention previously. Dragon Dictation allows you to take notes, write blog posts, or even compose emails within the app and then export them to a variety of mediums: email, Evernote, notes, and more. This app can help you craft large amounts of content more quickly than you may be able to type yourself.
While many of us have purchased smartphones to be able to check Facebook and email whenever we want to, turning to the best productivity apps like these can help you catch up on work when your thumbs would rather be tweeting.
[cf]skyword_tracking_tag[/cf]
Comments
comments