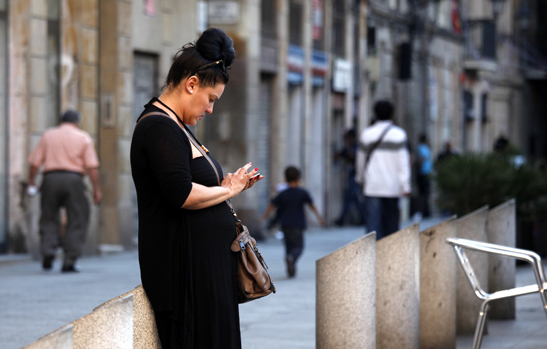 Instant messaging has now become a more popular way than texting for users to communicate on their phones, according to a new study by Informa, a research services organization.
According to News.com.au, "Informa predicts smartphone users will send 41 billion Internet-based instant messages this year, rising to 50 billion by 2014. In contrast, phone users are only expected to send 21 billion SMS messages next year."
There are many reasons for this, some of which include use and the ways that users communicate.
Flexibility
Some mobile instant messaging applications allow you to chat with all your friends and contacts across multiple platforms, including BlackBerry and iPhone. Some apps even allow for messaging with your friends and clients on different instant messaging platforms, including AIM, ICQ, Yahoo! Messenger, and more.
Cost
Some users' phone plans still charge them for texting overages so using a mobile messenger application is a lot more affordable than getting charged extra for SMS. Most IM apps work over Wi-Fi or the users' data network. When using a data network, be sure that using IM won't put you over your data limits, if you have any.
Ease of Use
Besides the flexibility to talk with your contacts over a variety of platforms and networks, many users like instant messaging more than texting because it is faster and easier to use. Many apps show you when a user is typing a response or lets you know when your contacts are online. When you chat with another user who is online, it ensures that you will get a faster response than texting. A user may not text back right away, especially if they are away from their phone.
Privacy
Some phone providers allow account holders to view all communications sent from phones that are on their plan. For this reason, using an instant messenger app instead of texting may offer more privacy. For parents, this can present some security concerns, so be vigilant of your children on their cell phones and be sure to monitor all outgoing communications.
Another Way to Communicate
Overall, besides the reasons outlined above, IM applications allow users another way to communicate with their friends, family, and co-workers. In this age of technology, users like options, and IM is another way to get questions answered or plans made instead of texting, email, or phone. As instant messaging use continues to grow around the world, we will surely see more options in the instant messaging industry.
[cf]skyword_tracking_tag[/cf]
Comments
comments