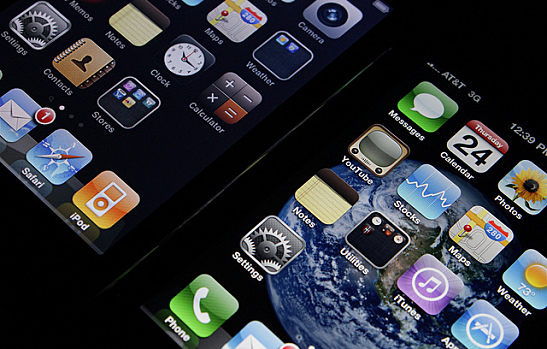 Always wanted an iPod Touch, but been a little too shocked by the sticker price? Apple has released a new model that you'll want to know about! Without much hoopla, and barely a formal announcement, Apple has unleashed a more trim version of its fifth-generation flagship handheld device. According to CNET, this new model features 16GB of onboard storage and no longer has the rear camera (which means no HD video or photos, as the front-facing camera only supports SD). However, the big news about this model is that it comes in at a much more budget-friendly sticker price: $229.
This new model is really designed as a replacement for the now discontinued wallet-friendly fourth-generation 16GB Touch model (which had a 3.5-inch screen and cost $199). Unlike the discontinued model, this new fifth-generation model will feature a 4-inch Retina display and dual-core A5 processor, much like the other fifth-generation Touch models that have been released. Apple is increasingly trying to get users to the fifth generation. Though this new model doesn't hit a price point under $200, it is the least-expensive fifth-generation model (previously, the 32GB model had that distinction, but cost a whopping $299) and is designed to lure in those holdouts that haven't upgraded yet due to price.
Though potential buyers may be bummed that this new, cheaper model gets rid of the rear camera, it does at least sport a bit of a new look. Because the camera is gone, the entire device is thinner, measuring a slight 4.86 inches tall and 2.31 inches wide. Unfortunately, the new device only comes in one color scheme: a black front and silver back. While the original 32GB and 64GB models do have a variety of color options available, if you are going for the less-expensive model, it seems that customization must be sacrificed.
Despite the lack of fanfare surrounding this new model, many are thinking that the release of a lower-end iPod may signal Apple's interest in launching a similarly scaled-down iPhone at a lower price. Rumors of a budget-priced "iPhone mini" have ramped up this year. If the launch of this low-cost iPod does well, it could help bolster the case for a lower-end model of Apple's best-selling device.
The release of a new, more economical iPod Touch is definitely good news for those who have been wishing for a less-expensive way to get the power and functionality of the newer models without sacrificing too much. Though the lack of a rear camera is a big loss, it does help get the price point down, and, at the end of the day, that seems to be what many consumers were asking for.
[cf]skyword_tracking_tag[/cf]
Comments
comments