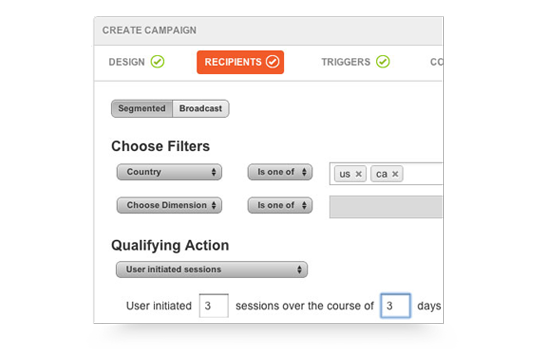 According to a post on its blog, Localytics, an enterprise app analytics company that also offers marketing tools, released new features to its platform on May 8, expanding its offerings for mobile app developers to include Customer Acquisition Management, Real-Time Funnel Management, and Lifetime Value Tracking (LVT). Though of less interest to consumers than to techies familiar with the analytics business, this Boston company, started by engineers who worked for Microsoft and a consultant who helped launch the iPhone, is delivering cutting edge software for mobile app developers and, more importantly, for a growing mobile marketplace.
Their Customer Acquisition Management tool, for example, makes sense of a customer's behavior – more specifically, what customers do after becoming customers. According to Localytics, companies that provide basic metrics on advertising campaigns, such as Facebook, disregard the "lifetime value" of a customer. They say that with this new information a marketing pro can see which groups perform better in an advertising campaign and which ones deserve more attention. The goal? Optimization.
The next feature, Real-Time Funnel Management, examines customer behavior to a more in-depth level by looking at customers' movements within an application or Web property. "Simply speaking, funnels help you define how users are converting in your app based on specific actions, or events, they take in the app," says Localytics. At step along the way – subscribing, registration, purchasing – the software looks for the motivations of the customer.
Lifetime Value Tracking (LTV) gives the mobile app developer focus. In simple terms, it tracks which platform deserves the most attention by looking at how a customer engages with the developer's app. LTV provides a summary of which platform returns the most lifetime value. Subsequently, a mobile app developer can shift the focus onto which platform – tablet or smartphone – deserves the most attention and advertising dollars.
In an increasingly mobile market, Localytics hopes to help businesses and organizations understand how to engage and keep customers, and their new features may help achieve those goals. In a press release from BusinessWire, Raj Aggarwal, CEO of Localytics, mentions just how important the field of mobile analytics has become, saying, "Apps have fundamentally shifted the experience for endusers, and organizations need to stay relevant in this changing landscape, with better insight into user behavior with more personalized and timely interaction." As a testament to the demand of their software, they reported "record-setting revenue" for 12 consecutive quarters. As Aggarwal says, mobile now requires an organization to understand much more than sales to optimize their campaigns, and Localytics is on the forefront of that transition.
[cf]skyword_tracking_tag[/cf]
Comments
comments