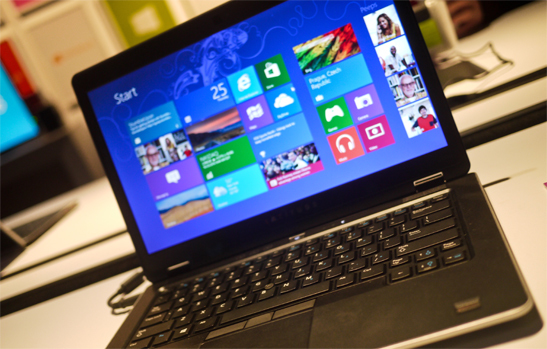 When Windows 8 was released last year, Microsoft touted its sleek, new, touch-optimized interface, faster boot time, and dedicated applications. However, it seemed all anyone could talk about was the missing Start button.
The omission of one of the hallmarks of the Windows experience was certainly a surprise to many, and though Microsoft was trying to create something entirely new with Windows 8, the backlash surrounding the death of the much-loved button was widespread, and it is thought that this single factor may have kept many people from upgrading.
But fear not, Start button fans! Microsoft has heard your pleas and will be reintroducing this feature in the upcoming release of the Windows 8.1 update, according to The Los Angeles Times. The return of the Start button, combined with the new "Boot to Desktop" mode, means that those who long for a simpler interface that is more like Windows 7 will be able to bypass Windows 8's "Metro" interface altogether.
Many users feared that Microsoft would never bring back the Start button as a sign of their commitment to the Metro interface, but it looks like they have been listening to the tidal wave of feedback from users and aim to make both Metro fans and desktop fans happy with the new update.
Other confirmed improvements for the new Windows 8.1 update include improved built-in apps, a desktop search feature that includes local and online results, and a photo-show lock screen. Windows 8.1 will also allow users more freedom when it comes to Metro applications. Users will be able to customize app size and placement now, and will also have more options when it comes to positioning multiple app windows on the same screen, as well as the ability to change the size of app windows. The Metro interface will now allow for easier customization of desktop backgrounds and start screen images. Finally, the multiple settings pages that users had to click through in the first release have been combined into one easy-to-navigate hub that combines the settings application with the desktop settings menu.
More features are expected to be announced as the official June 26 preview release date for Windows 8.1 draws near. Microsoft has not yet announced when the update will be officially released, but several sources say they are targeting this fall, just in time for the holiday rush.
[cf]skyword_tracking_tag[/cf]
Comments
comments