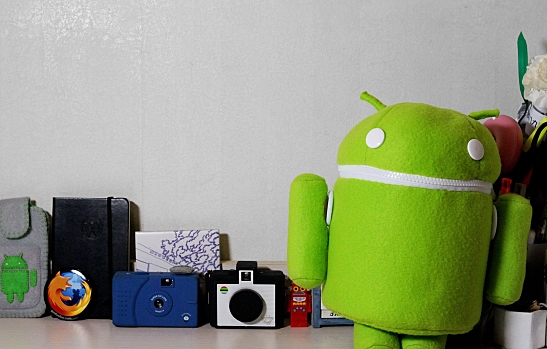 Android cases for the Android user have become the next trend in self-personalization, just as distinctive clothes, hats, shoes, belts, and other accessories are already. A stylish case is just another way to stand out from the crowd or blend the phone into your identity. Below are a couple of examples of some quality cases that are useful in more ways than just one.
On the Run
The smartphone has become an all-in-one device, becoming camera, phone, music player, and instant messenger seemingly overnight. We keep these phones on us at all times, so why should we leave them alone and unwatched in some sweaty locker during our workouts? Wouldn't you rather have a miniature Inspector Gadget strapped to your arm while you run, so that you have access to it even if you don't need it? The $18.00 Arkon Sports Armband is just the thing to hold it in place for you, strapping comfortably to your arm as you burn away that triple-chocolate guilt cake you ate last night.
If you don't mind a little bulk hanging from your arm in exchange for extra storage space, then the $39.95 Armpocket XTREME i-30 workout case is the choice for you. Made from recycled materials, this outdoors-friendly, 25-cubic-inch mini-closet easily holds your phone, wallet, keys, and more with snug yet comfortable convenience. The ventilated arm strap is adjustable to three different sizes, from Urkel to Schwarzenegger.
Out on the Town
The LLOYD FX Case for HTC One custom case features the Android mascot with a bit of attitude and is a great choice for the out-on-the-towner. The case is flashy but also protects against drops and scratches, and it's easy to attach and remove. This case also keeps the camera functional and accessible so that you can fully capture the night with your HTC One.
The Seidio Extended Battery Cases is another crutch for the forgetful. Maybe it isn't covered in jewels or touted by a designer, but it will ensure that at the end of the night your battery is still fully charged. It protects from scratches and drops, but more importantly it protects you from being without a working phone. Simply charge the case and phone while you sleep to get more than double the battery life when you need it. The cost varies from $20.00 to upwards of $50 depending on your phone, but if your phone is prone to running out of juice, then this could be the choice for you.
Working Hard or Hardly Working
Ringing in at a classy $35.00, the Case-Mate Folio for your Samsung Galaxy S4 is a suave case that will keep your Android phone protected in the work environment while keeping the camera, ports, and buttons unobstructed. This case is only for the Samsung Galaxy S4, but since that's the freshest phone on the market right now, I'm sure this won't be a problem for many of you.
The OverBoard Waterproof Case is a $27.50 one-size-fits-all-phones case that will keep your phone safe from water damage up to a depth of 20 feet. For the accident-prone and warranty-wary among you this is a miracle case, as it keeps your phone safe from one of the most common forms of damage while keeping all features usable, including the camera.
It would be impossible to fit into a short blog post a description of every case worth looking at, so this overview of six will serve as a starting point to get you looking in the right place. If these Android cases aren't for you, then go take a look at some others, because there are lots out there as it is, and more and more keep coming out each day.
[cf]skyword_tracking_tag[/cf]
Comments
comments