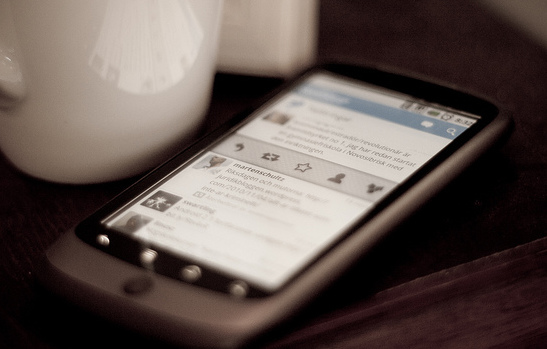 Though the Vine app has been live on the iOS platform for several months now, the service has finally come to Android via the Google Play marketplace, according to Engadget. Android devices that are running Ice Cream Sandwich (4.0) or above will be able to download and run the free application, which automatically integrates with the official Twitter app (if installed).
This version of the app is still pretty far behind its iOS big brother as it lacks key features including: Support for hashtags, handle mentions, one-touch Facebook sharing, and support for handsets that have front-facing cameras. However, Twitter has already promised that updates are in the works for the app to correct these shortcomings, and the Vine app for Android should be on par with the iOS version soon.
For the uninitiated, Vine is a video service that allows users to post user-made 6-second videos to Twitter. Think of it as the video equivalent of a tweet. However, its real power comes from its editing tool, which allows users to stop and start video with a tap on the screen. Using this tool, users can pare down longer videos into the 6-second format just as they would pare down long statements into Twitter's 140 characters. Though Vine hasn't been a huge part of the Twitter experience thus far, many are hoping that it can increase its relevancy and breathe new life into the social network, keeping it competitive with rising stars like Tumblr and Pinterest. And with 13 million Vine users, the potential is certainly there for Vine to become a huge hit.
The release of the Vine app to the Android platform will certainly help with that growth as Android currently holds the biggest share of the mobile operating system in use. The ability for all those users to post Vine videos directly from the app could help the feature reach more users. Of course, this still leaves the Windows Phone and BlackBerry operating systems out, but cunning users have already made "unofficial" Vine apps for these platforms for those who really can't wait for the official release.
Vine may have plenty of users, but many have been frustrated by the lack of a mobile app beyond the iOS platform. However, now that Vine has extended to the Android platform, the hope is that those users will have the chance to be more active and use the platform to create a new and interesting Twitter experience.
[cf]skyword_tracking_tag[/cf]
Comments
comments