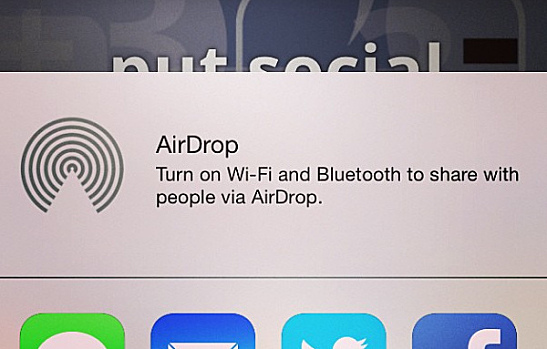 At Apple's Wordwide Developer Conference (WWDC), the consumer electronics giant announced its biggest redesign of the iOS operating system to date. In a press release, Apple calls it "the most significant iOS update since the original iPhone." Jonathen Ive, who took up the reigns as software designer after the departure of Scott Forstall, was expected to transform iOS 7 to a modern, minimalist operating system; he delivered. Among the sweeping changes in the new iteration of iOS are a completely redesigned interface with a cleaner look and new fonts; an easy-to-access control panel; a redesigned photo app; and iTunes radio, a Pandora-like streaming music service. Let's look at some of the new features in-depth.
Interface
Abandoning the textures and lifelike design elements made famous by Scott Forstall, iOS 7 overhauls the entire operating system's design, foregoing jewel-like icons for larger, simpler ones. The operating system uses layers that create new dimensions to the iOS experience. For example, the screen responds to movement, such as tilts that give the operating system a 3D look. The color palette fills the screen with whites and blacks and splashes of bold colors. The font uses thinner lettering–Helvetica Neue Ultra Light replaced Helvetics Neue. Apple also introduced the much-needed Control Center (much like Android's drop-down menu) for easy access to settings and familiar apps; it uses a translucent blur, so elements behind the panel are slightly visible but not distracting.
Improvements
In iOS 7, Apple took standard features in its operating system and revitalized them. Multi-tasking, for instance, remained the same for many years, but now Apple offers previews in the form of cards, which a user can scroll through or swipe away. The functionality is similar to the multi-tasking in HP's Web OS and remarkably similar to Auxo, a jailbreak-only application. Also new is a redesigned notification center, accessible through the lock screen, that includes new tabs such as "missed," "all," and "today."
Apple also revitalized the camera app, adding filters and other image effects and a square camera option. The photo gallery includes a feature called "Moments," which includes new organization, location, and timestamp options. Photos are clustered in Collection, an accumulation of Moments, and a user can scrub through the photos to find the one they want.
Brand New
Airdrop, Apple's answer to the Bump app, looks at locations of contacts nearby and allows sharing of photos and video. Also included is a list of social networks to share that can be shared with a tap. In the music department, the Music app receives a refresh but also includes the hotly anticipated iTunes Radio, a streaming service similar to Pandora. The feature comes with hundreds of stations and access to a large catalog of music from the iTunes Store. Access is free, although ad-supported. Users with an iTunes Match account can listen without ads.
New security features include iCloud Keychain and Activation Lock. iCloud Keychain stores passwords and and credit cards and provides access across Apple devices. Although Find My iPhone is a useful feature to locate a misplaced phone, most thieves wipe the device, rendering the app useless. Now, Activation Lock prevents thieves from reactivating a phone after a wipe.
Apple calls iOS 7 "an exciting new beginning," and judging from the features discussed at WWDC, it certainly is. The all-new iOS 7 is a brave departure from the design of the previous operating systems, and further development only adds to its potential. According to Apple, iOS 7 is available now for developers, with a release date set for fall of this year.
[cf]skyword_tracking_tag[/cf]
Comments
comments