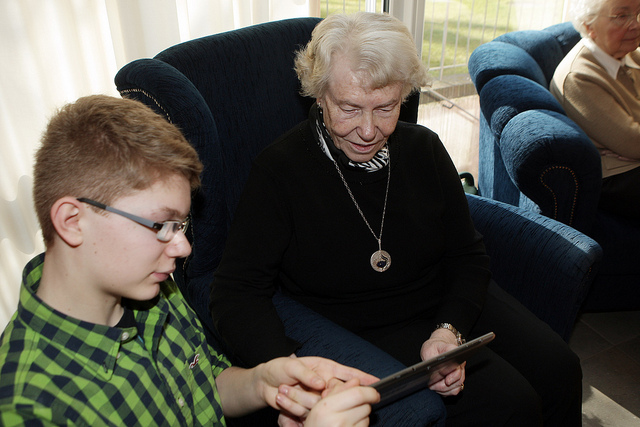 Tablet gaming is something that is relatively new in popular culture. Though most associate gaming with dedicated consoles, the number of people who use tablet devices to play games regularly is on the rise and many believe that the most recent cycle of handheld consoles (which includes the PlayStation Vita and Nintendo 3DS) may be the last, as tablet gaming takes over.
Adding fuel to this fire is the announcement that the world's first truly dedicated gaming tablet is set to be released this summer. Dubbed "Wikipad" this 7-inch tablet comes with a unique cradle that turns the tablet into a controller, complete with several buttons, a d-pad and dual-analog sticks, according to Engadget.
Several partners in the gaming industry have signed on to support the Wikipad with game content, including PlayStation and TegraZone. The PlayStation integration is particularly interesting, as Sony has their own competing handheld gaming unit. However, Sony has pledged to support the Wikipad platform with access to both the PlayStation Store (where users will be able to download PlayStation-branded games) and the PlayStation Cloud, which will help keep game saves in a central area across several platforms.
As far as technical specs are concerned, the Wikipad gaming tablet is packing a NVIDIA Tegra 3 quad-core mobile processor with a 12 core NVIDIA GPU, a 2-mega-pixel front-facing camera and runs Android 4.1 (Jelly Bean). The Wikipad tablet also has an HD display and HDMI out, in case you want to play your games on a TV (and use the tablet as just a controller).
Though tablet gaming isn't going anywhere any time soon, it will be interesting to see if the Wikipad takes off. Traditionally the ability to play games on a tablet has been seen as an additional feature, not a defining one, so it'll be interesting to see if consumers respond to this newly-focused device.
In addition to playing games, the Wikipad also has the functionality you might expect from a regular tablet, including access to the Google Play store, a Web browser, and, of course, access to email.
Though only the 7-inch version of the Wikipad is being released this summer, there do seem to be plans in the works to release a 10-inch version of the tablet if this first product is a success.
The Wikipad is slated to go on sale in the United States in June (a worldwide release will happen later this summer) and will retail for $250.
[cf]skyword_tracking_tag[/cf]
Comments
comments