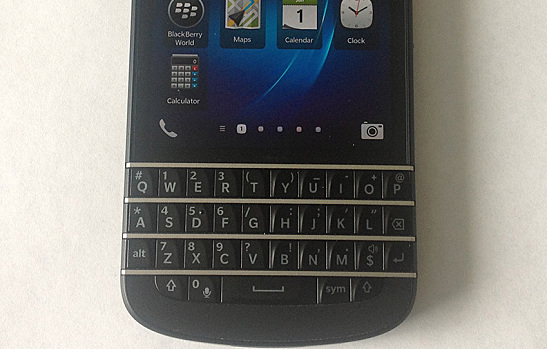 It must have turned a lot of professionals' heads when smartphones began to take over the market. In place of the traditional phone with physical buttons was a touchscreen that allowed everything to be completed with gestures. This led to high-definition screens that paved the way for video and camera resolution to step into the place where business functionality once held rule.

BlackBerry was king in a time before touchscreens and has tried to remain in power with recent models like the Bold, Curve, and Torch, which feature full keyboards in place of digital displays.
In recent years, however, competitors like Apple have successfully kept other manufacturers at bay by marketing to a new generation of users. These are people who prefer Angry Birds and the ability to stream live video with a crystal-clear picture over phone security and enterprise-related functionality. Enterprise users are still around, though, longing for the old days. Rob Enderle makes the case for them in an article written for CIO.
Largely, he associates Apple and its iPhone with being the quintessential popular smartphone of this generation. It is the iPhone, Enderle says, that is one of the most beautiful products on the market, but it, unfortunately, comes with the caveats of being overly expensive, fragile, and insecure. He says people originally bought smartphones because they thought of them as workstations, not playstations, and that many professionals are dealing with lesser products related to the type of tasks they try to achieve.
Enderle notes that BlackBerry's work partitioning feature is something that LG and Samsung have begun to emulate. And he says U.S. Department of Defense phone trials appear to support BlackBerry's models, as well, because of the number of phones they are currently testing. Enderle even goes so far as to note BlackBerry's messaging capabilities, saying that it outperforms services like iTunes by focusing more on direct communication and less on media playback. The BlackBerry Messaging Service is available on the manufacturer's new Q5, a smartphone that will be released this summer and includes a full keyboard.
For all the die-hard productivity enthusiasts in the working world, there is no better time than the present to keep the work-based smartphones in the race, and customers can sell their old cell phones to have more cash in hand to place toward their next purchases. Enderle makes the point that no app or game can directly substitute for a dependable, secure phone. This is the day to test out his theory.
[cf]skyword_tracking_tag[/cf]
Comments
comments