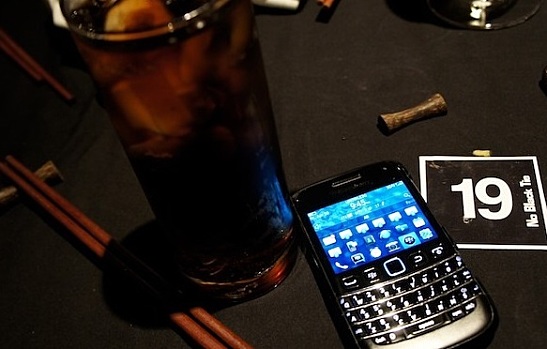 It may sound a little odd, but BlackBerry Messenger is going multiplatform. The signature service, which is currently exclusive to BlackBerry-branded devices, is going to expand to the iOS (6 and above) and Android platforms (Ice Cream Sandwich and above) "later this summer," according to Computerworld. The statement was in response to an erroneous tweet from carrier T-Mobile, announcing that the messenger service was making its debut on June 27.
So what can iOS and Android users look forward to once the BlackBerry messenger service drops? At first, it will behave much like the messaging clients that we all know and love, simply functioning as a standard text message delivery service. However, BlackBerry has said that beyond launch, they intend to update the service regularly, and will be adding features like voice and video later this year. Screen sharing is also among the features to be added in 2013.
Farther on down the road, BlackBerry has plans to introduce a feature called channels, which will function like a social network, linking BlackBerry Messenger users regardless of platform. Channels is a lot like Twitter in basic functionality and will allow users to post status updates through BlackBerry Messenger and tag friends and contacts. Unfortunately, there is no launch window yet for this feature.
You may be wondering why a proprietary messenger service is making itself available on other platforms. And that is a good question. Back in May, BlackBerry CEO Thorsten Heins announced the expansion for the messenging service and said that expanding the service to other devices was, "A statement of confidence, that BlackBerry 10 is strong and the response is so good that it's time that BBM become multiplatform." It seems like a bold statement, but if BlackBerry does have a branding problem (which many analysts have blamed for the sluggish sales it has had in recent years) then this move could go a long way to restoring their image.
Of course, that assumes that anyone using an Android or iOS device would even have an interest in BlackBerry Messenger. With Apple's iMessage and multiplatform options like WhatsApp already in use, there may not be much of a market for yet another messenging service. However, if the service can set itself apart somehow (the screen-sharing functionality as well as the channels service sound promising) then BlackBerry may have a chance to get into users' hands once more, even if it isn't through the BlackBerry-branded smartphone.
[cf]skyword_tracking_tag[/cf]
Comments
comments