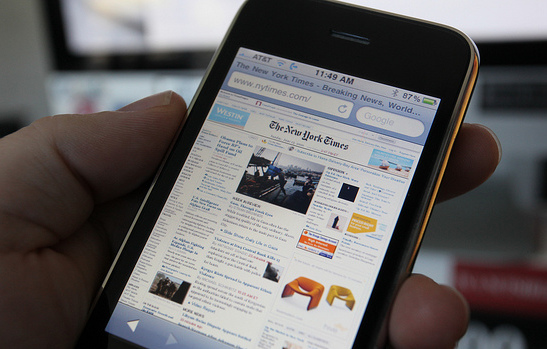 Over the past five generations of iPhone releases, Apple has followed a fairly predictable pattern. Single models are released with varying storage capacities, and that's it. Although interim "S" models are released with a few new features, Apple has never seen a true multi-device iPhone launch since it began producing the smartphone six years ago.
However, that may all be about to change. According to Reuters, rumors are swirling that the sixth generation of Apple's iPhone (the one that comes after the inevitable 5S, which is expected later this year) will be Apple's first true multiple device launch and will include a low cost iPhone as well as a high-end model in addition to the "standard" next generation iPhone.
The idea of a low cost iPhone shouldn't be that much of a surprise, as Apple is already testing the waters with an iPod that sacrifices some features for a lower price point. A low-end iPhone would probably sacrifice one of the phone's dual cameras and perhaps a plastic case (rather than metal) to get the price down to the reported $100 subsidized price that Apple is considering for the model. It has also been heavily rumored that a budget-friendly iPhone with a plastic case could come in a variety of colors that would not be available for the higher-end metal case models.
Even more interesting than the low cost iPhone is the possibility of a high-end "phablet"-style iPhone that takes cues from the Samsung Galaxy Note series. Current rumblings indicate that Apple is considering launching an iPhone with either a 4.7 or 5.7-inch screen. The latter option is particularly interesting, as a 5.7-inch screen would make this hypothetical iPhone only 1.3 inches smaller than an iPad mini, making it one of the largest smartphones on the market (Samsung's Note II sports a 5.5-inch screen). The 4.7-inch screen seems a bit more realistic and would keep Apple's signature trim form factor alive while bolstering its screen for those who want more space than the 4 inches the current iPhone 5 model offers.
Of course, Apple has not commented on these rumors and may even be using these well-timed "leaks" to measure reception to these potential products. A multiple-device launch would definitely be something new for Apple, but considering rival Samsung has successfully launched several versions of its flagship "Galaxy" series of phones, Apple has been under pressure from analysts and investors alike to do something to diversify their smartphone offerings.
[cf]skyword_tracking_tag[/cf]
Comments
comments