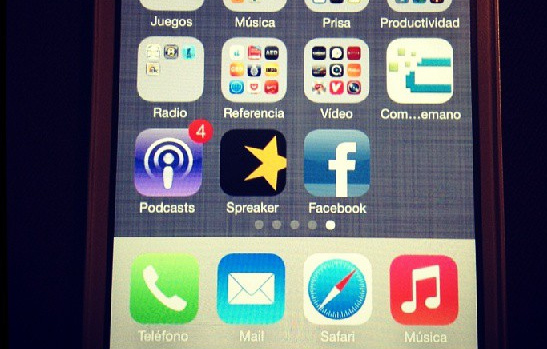 iOS 7, officially unveiled a few weeks ago at Apple's WWDC event, is still a few months from being released. However, the beta version of Apple's newest OS has uncovered some surprising new features for the platform that were not a part of Apple's original presentation.
Push Updates
Every iPhone and iPad user knows the annoyance of the red bubble hovering over the App Store icon. No matter how few or many apps you have, it seems something always has to be updated, and users have to go into the app store and download all these updates manually. Fortunately, that process seems to be going away with iOS 7, as the new version includes support for push updates that are automatically downloaded and applied. Of course, if you hate updates you can turn off the auto updating feature.
Standalone FaceTime
Though it was easy enough to make a FaceTime call right from the Dialer app, iOS 7 will make that process even more streamlined by giving FaceTime its own app, according to the International Business Times. That way, you don't have to worry about selecting a user, making a call, and then selecting FaceTime. Now there's just one app, and you can make FaceTime calls without digging through your dialer.
Active Clock Icon
OK, so maybe this isn't a huge change, but its something that tech nerds have been clamoring for: a clock icon that displays the time. Sure, you could just look at the top of your status bar, but where's the fun in that? Having an iCon with a picture of a clock that shows the actual time may not seem important, but it will be a welcome addition to some techies.
Video Zoom
One of the most frustrating things about shooting video on any version of iOS was that you couldn't zoom. Want to take a picture? Zoom as closely as you want. Want to frame the video of your toddler taking her first steps? Better get up close and personal, because there's simply no video zoom. Fortunately, iOS 7 gets rid of this rather funky omission and will finally let you record important life events from a safe distance.
[cf]skyword_tracking_tag[/cf]
Comments
comments