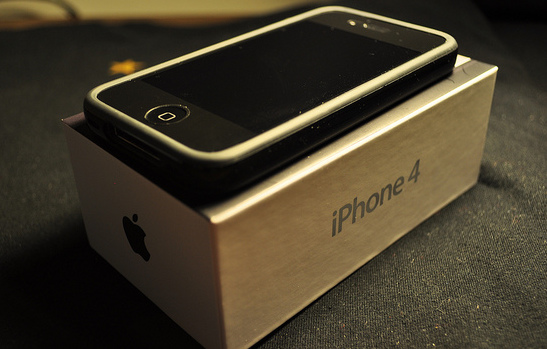 It's no secret: People love new technology. But the more products gadget-makers put into circulation, the faster new technology becomes obsolete, as evidenced by the constant movement in the trade-in market.
The latest CompareMyMobile infographic reveals some very interesting trends in the trade-in market, particularly the mobile phone segment. Without further ado, here are the key highlights:
Samsung Is Moving Up
The Samsung Galaxy S4 launched with a bang, but fear of sagging sales appears to have investors worried. As Mashable reported, Samsung's stock price recently dropped by 6 percent, instantly wiping out a marketing value of $12 billion for the company. Stock market value aside, the Galaxy S4 is quickly climbing up the charts in the trade-in market.
According to CompareMyMobile's data, the S4 cracked the top 20 of traded-in phones for the very first time. As a result, Samsung has snagged 16.1 percent of the trade-in market share, only trailing BlackBerry and Apple, which own 18.1 percent and 40.4 percent of the market share respectively. Speculation of why consumers are so quick to recycle the Samsung Galaxy S4, a device that is barely two months old, ranges from the perhaps too-large screen to complaints of storage issues.
BlackBerry Commands the Most Value
When it comes to the smartphone landscape, BlackBerry is often looked at as the forgotten stepchild in a market dominated by iOS and Android. Owners of the Porsche Design P9981 surely don't mind, because it's helping them secure the most cash at the trade-in counter. The CompareMyMobile infographic shows that BlackBerry's luxury smartphone has the highest value at roughly $477.62.
The iPhone Still Rules
While the competition in the mobile phone vertical is heating up to fierce degrees, the iPhone is still enjoying a rather comfortable lead. The same is true in the trade-in market. As CompareMyMobile's data reveals, the iPhone 4 has been the number one traded-in phone over the last 30 days, with trade activity of 9.79 percent. Samsung's Galaxy S2 is the closet runner up at 5.18 percent.
CompareMyMobile.com serves up price comparisons for smartphones, tablets, gaming consoles, vehicle navigation systems, and other devices. It pulls price data from over 40 recycling stores to help consumers decide where to recycle their gadgets and how to get the most money for their trade-ins. The CompareMyMobile infographic tracks recycle activity in the month of May, 2013. The data primarily focuses on trade-ins in the UK.
[cf]skyword_tracking_tag[/cf]
Comments
comments