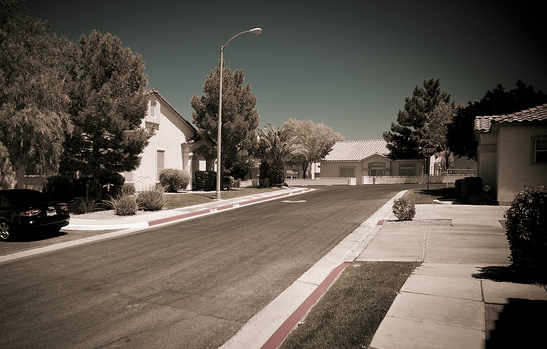 Yes, there's Facebook, Twitter, and Quora, but what about a social network for neighborhoods? It's a relatively simple idea, and before social networks came about, the neighborhood was the original social community. So Nextdoor, a company based in San Francisco, created a private social network for communities, recently releasing a companion iPhone app to bring the social network to even more customers and mobilize a neighborhood near you.
According to Tech Crunch, Nextdoor grew rapidly in a short time, from 8,000 members to 12,600 in just three months. CEO Nirav Tolia said creating the iOS app could be a game changer for the company, providing new functionality to an already unique Web application with an active user base. Tolia cites features varying widely, from notification of crimes in the area to finding lost pets as possible uses for their mobile app. "When you have a camera and an instant content delivery device in your hand, all of these things become better," Tolia said.
The real-world uses for Nextdoor encompass more than lost puppies, though. In a blog post, Nextdoor mentions how one user in Thousand Oaks, California, used Nextdoor to keep the neighborhood informed as wildfires ravaged the Los Angeles area. Not only was the app an indispensable tool during the crisis, the user says it also encourages neighbors to meet, strengthening the neighborhood and the relationships within. Also unique in the app is a private messaging function between neighbors, so the next time someone's child "accidentally" throws that rock through the window, neighbors can take care of the matter privately.
It's all about connecting in a way that is lost to so many people today. Some people may never have met their neighbors, and some don't know how to contact them if there is a concern – a concern which goes unnoticed in many cases. To really utilize the power of a neighborhood, it's logical to meet, discuss with, and assist those people who make up that community.
For Nexdoor's users, there's a platform for opening up the conversation and activating a neighborhood using technology, making the community stronger than without the app. While we now live in a different time where neighborhoods aren't quite as chummy as in the '50s, Nextdoor's app creates a solution for the 21st century, complete with messaging, a news feed, photo posts, and a mission to bring people together. For now, the app is available on iOS, and an Android app is under development, for neighborhoods on either platform.
[cf]skyword_tracking_tag[/cf]
Comments
comments