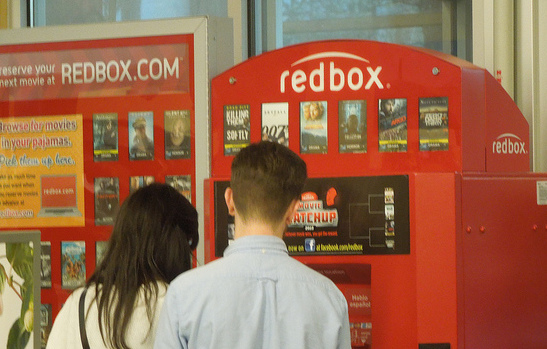 Though Redbox is a relative newcomer to the video streaming business, its "instant" service is stepping up its penetration efforts by forming a partnership with Roku. According to Engadget, Redbox Instant by Verizon will be coming to all second-generation and above Roku players later this summer. This follows the service's recent launch on iOS, Android, Google TV, and with a few select TV manufacturers including Vizio, LG, and Samsung.
Though the initial launch content leaves a bit to be desired, many are looking to this service as a potential competitor for current stream dominator Netflix. Not only does it offer instant stream downloads of newer movies, but Redbox Instant by Verizon's $8 monthly subscription fee also includes four DVD rentals a month, which may make it a better value than Netflix, if they can get their instant streaming library up to par. (As of this writing, there are less than 50 titles in the library and no new releases). Redbox is promising to deliver an experience that gives viewers access to newer titles faster, and hopefully they can deliver on this promise in the near future.
Of course, this all hinges on the ability of Redbox Instant by Verizon to bolster a library that can rival Netfilx and expand to more devices. The Roku player integration is an important step, but in order to truly compete with Netflix, Redbox will need to be as ubiquitous as its competitor. All modern TVs, game consoles, and mobile devices capable of connecting to the Internet generally tout Netflix compatibility in one way or another, and Redbox Instant by Verizon needs to tap into that assumed streaming compatibility with its own product in order to be successful.
Redbox is arguably the biggest name in physical DVD rentals at the moment. However, it is uncertain if it can transition its market leader status in what many believe to be a diminishing market into success in the burgeoning streaming market. It may be too soon to tell where this service will be in the next year, but it seems that Redbox Instant by Verizon is working hard at getting its service onto streaming platforms (like Roku) that are familiar to consumers. As long as Redbox Instant by Verizon can continue its platform expansion and grow its streaming library into something that includes titles not found on Netflix (ie: new releases), then it stands a chance of becoming a legitimate player in the growing market of steaming content providers.
[cf]skyword_tracking_tag[/cf]
Comments
comments