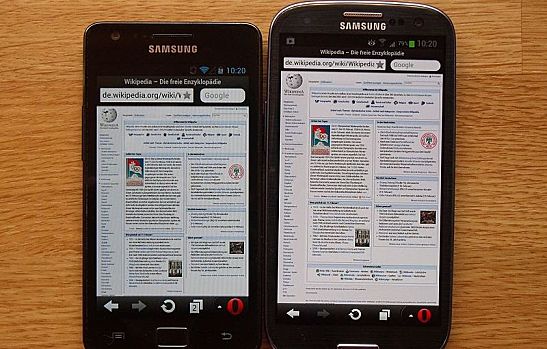 Samsung does a pretty good job of keeping its older devices up to date. In a prime example of providing old devices with new life, they will soon release a firmware update tailored specifically for the Samsung Galaxy S3, which will allow it to run the latest version of Android, 4.2.2 Jelly Bean.

According to an exclusive at SamMobile, many new features are expected to be made available once the firmware update is complete. The release says development on the firmware should be finished by July or August of this year, which should lend just enough excitement and anticipation for all the die-hard users of Samsung's 2012 flagship model.

A new lockscreen is one updated feature that should contain many elements, says the report. It is expected that Samsung will make available multiple widgits, a ripple and light unlock effect, an improved version of the ripple effect (over Android 4.1.2), and the ability for users to change the clock size and insert a personal message. A daydream mode, driving mode, and actionable notifications are also expected to be available following the update.
Samsung may also carry over some features directly from the Galaxy S4, including a new tabbed interface, which is identical to the S4 interface; two new screen modes known as adapt display and professional photo; the addition of voice controls, which allow users to perform functions on the phone using voice commands; and an updated S-Voice, the Samsung intelligent personal assistant.

A download of a pre-release version of the firmware update is available at SamMobile. However, as Andrew Cunningham notes at Ars Technica, the firmware being analyzed at SamMobile is for the i9300 version of the S3, the international version. A final version of the firmware is expected to address the US version of the phone, and with it should come an altered list of features depending on the exact phone and mobile carrier.
Regardless of specific phone type, though, Samsung Galaxy S3 users should be thrilled, for multiple reasons, to have their phones updated. First, the features themselves are enough to make any gadget enthusiast jump for joy — there will be multiple new screen modes and settings to play with for months to come. Second, and most importantly, is that Samsung is obviously placing an emphasis on all phones in its product line. It isn't just the newest models that receive special treatment; last year's models are also being tended to, which if nothing else will serve to increase continued brand loyalty.
[cf]skyword_tracking_tag[/cf]
Comments
comments