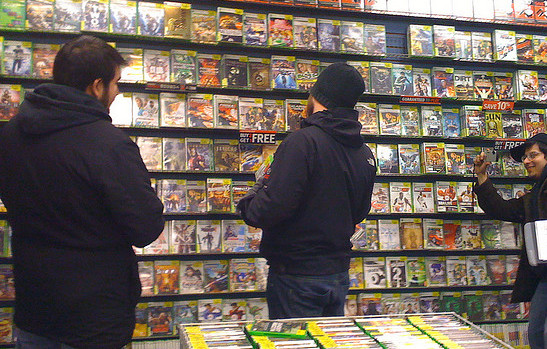 Ever since the Xbox One was announced, questions have loomed about the company's used games policy. When it was first hinted that used games would not function on the new console in the same way they currently do on the Xbox 360, gamers feared Microsoft would begin charging a used-games fee to deter budget-conscious players away from retailers like GameStop.
Though Microsoft was quick to assure gamers they would not charge any fees, they stopped short of confirming the Xbox One used game policy until only a few days before the E3 video game trade show. Tucked away in a few blog posts, Microsoft quietly detailed a complex used game system that only allows users to borrow a single game from registered friends, requires gamers to wait an unspecified amount of time before buying or selling a used game, and requires all games to be authenticated once every 24 hours using an always-on Internet connection.
Though these policies upset many, it seems the worst news was yet to come. Buried in the announcement and reported on by USA Today was the revelation that the Xbox One will not support rental games. That means that companies like BlockBuster, Redbox, and even rental giant GameFly have been effectively shut out, thanks to the Xbox One used game policy.
This is a huge blow to the game rental market, and many gamers have been incensed by this new development. Of course, Microsoft can always reverse this harsh decision, and the company has left itself a window of opportunity by saying it is "exploring the possibilities [of rental gaming] with our partners".
This new development is only part of a much larger push by game development companies (and their stockholders) to get rid of the gaming industry's rich secondary market. Complaints about falling profits due to rentals and used game purchases have always permeated the industry, but Microsoft seems to be the only console maker that is proactively trying to lock out used and rental games.
Will Xbox fans still flock to the Xbox One, despite all these functionality limits? We won't have to wait too long to find out, as the Xbox One will be released later this year for $499. That pirce tag means the console that doesn't play nice with used games and doesn't allow rentals is the most expensive "next-generation" console on the market, so Microsoft is definitely taking a big gamble.
[cf]skyword_tracking_tag[/cf]
Comments
comments