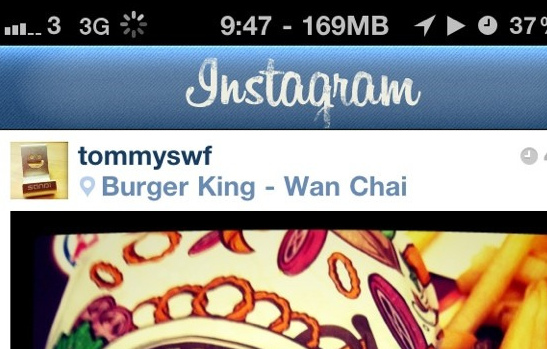 Ever since Facebook purchased Instagram last year, many have wondered what the social networking giant would do with the popular photo-sharing service. After plenty of speculation and more than a few false alarms, we have our answer: Facebook is going after Twitter (again).
After last week's reveal of hashtags for Facebook, it should come as no surprise that Facebook is going after Twitter's other big feature: Vine. Though many had been predicting this for awhile, Facebook finally revealed that Instagram Video is a real thing, and its coming to your phone.
According to USA Today, the new feature will begin rolling out immediately through the Instagram applications on iOS and Android, and users will be able to capture 15-second video clips and upload them to their Instagram accounts. In true Instagram fashion, users will be able to edit those videos with one of many visual filters.
additional features include custom cover images and image stabilization. That final point was something that was of particular excitement to Opus Research analyst Greg Sterling, who said, "Image stabilization is a very appealing thing. It's a big product for Instagram that will be popular almost immediately. It may have a negative impact on Vine."
Whether or not users are looking for image stabilization, this new service will probably attract plenty of new members in the coming days. Though Facebook has always had a video upload function, the Instagram video option will likely gain followers who use both Facebook and Instagram, and may be a viable competitor simply because it can be used for both platforms at once (Vine is Twitter exclusive).
Facebook also benefits from the fact that Instagram has 100 million users. Though Vine required users to download a seperate app, many are already using Instagram, and may want to try out a video-shring feature on an existing application before they would download a new app.
But despite the convenience factor, Instagram video still has a pretty big hill to climb. Facebook users haven't really shown a huge interest in the service, and Twitter fans have already been using Vine for several months now. Though the filter feature and image stabilization make great features during a corporate presentation, consumer behavior isn't something that can be easily predicted, and Facebook knows all too well that a large effort doesn't always correspond with positive results. (See the launch of Facebook Home, if you want a recent example.) Still, Instagram Video could be a legitimate feature that will lure in existing users and attract new ones to the service. Only time (and page views) will tell.
[cf]skyword_tracking_tag[/cf]
Comments
comments