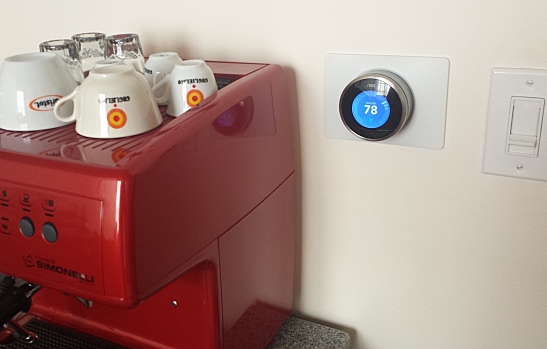 When I first discovered the Nest Thermostat even existed I was skeptical on how much money I could actually save with it. More than that, I was worried that the thing would be problematic or not even deliver on its big features. Thankfully, I was wrong. The Nest Thermostat is one of my favorite gadgets ever and something I use on a daily basis. For those unfamiliar with this trendy piece of home tech, the Nest is a smart "learning" thermostat. It comes in both a first generation model and a second generation version, with the newer version being 20% thinner with increased support for more heating and cooling systems. This Nest thermostat review will cover the first gen model which I picked up from Lowes for $198. It was on sale due to the release of the second generation model which cost $250. Honestly, it feels like the best $200 I have ever spent on a tech device. Are you thinking of purchasing a Nest? Well then, this Nest Thermostat review should help you decide if the Nest is right for you.
Build & Design:
The Nest is engineered and designed by two ex-Apple employees. This tells you right away that design and style is at the forefront of this product. Unboxing the Nest literally felt like I was opening an iPhone for the first time. The sexy glass curved display with metal bezel has both a premium look and feel. The temperature and menu are all controlled by a sturdy turn-dial housing and selecting items is easy as clicking in the screen. The overall build quality and design is top notch on the Nest. This thing will look stunning in any home.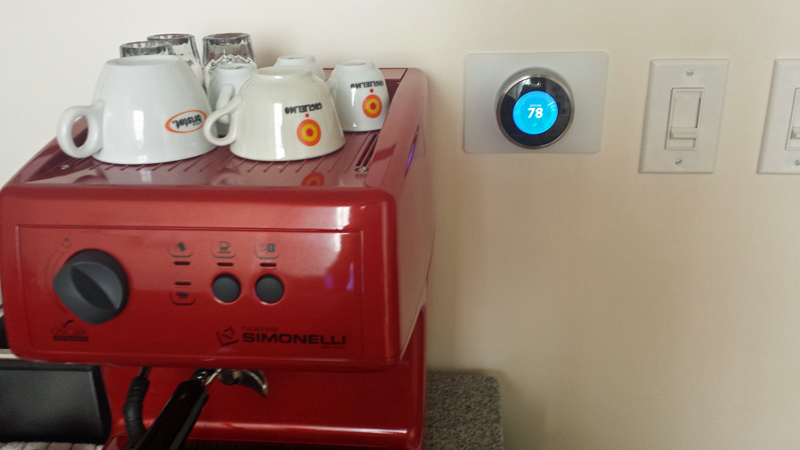 (Minimal Design: the Nest installed next to my Nuova Simonelli Oscar Espresso Machine)
Install & Setup:
The folks over at Nest much make setup and install as easy as possible by including all the essentials in the box. Much like a new user getting an iPhone for the first time, the Nest is easy to set up and simple to use. You will first need to head over to the Nest compatibility page to see if your heating/cooling system is works with a Nest. You will have to remove your current thermostat to make sure your wires will match up with the inputs on the Nest. Nest claims they now have about 95% of all home HVAC systems covered with the new second gen model.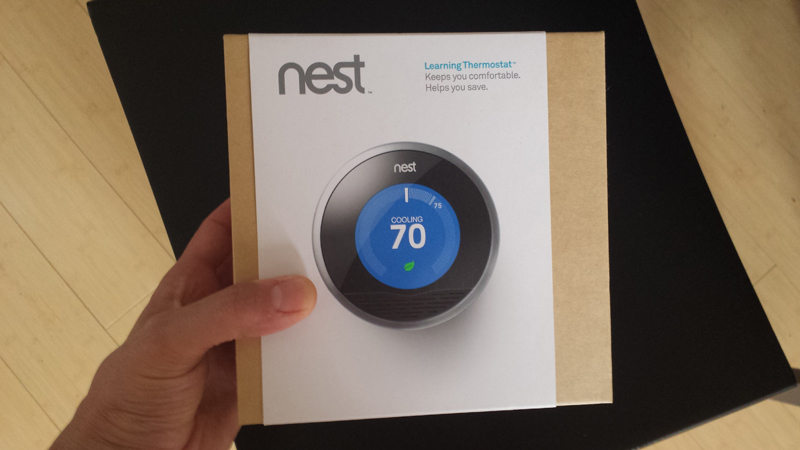 It can control:
· Heating: 1, 2 and 3 stages (W1, W2, W3)
· Cooling: 1 and 2 stages (Y1, Y2)
· Heat pump: with auxiliary and emergency heat (O/B, AUX, E)
· Humidifier or dehumidifier (HUM, DEHUM)
· Fan (G)
· Power (C, Rh, Rc)
Adding a Common "C" wire not required in 99% of installations.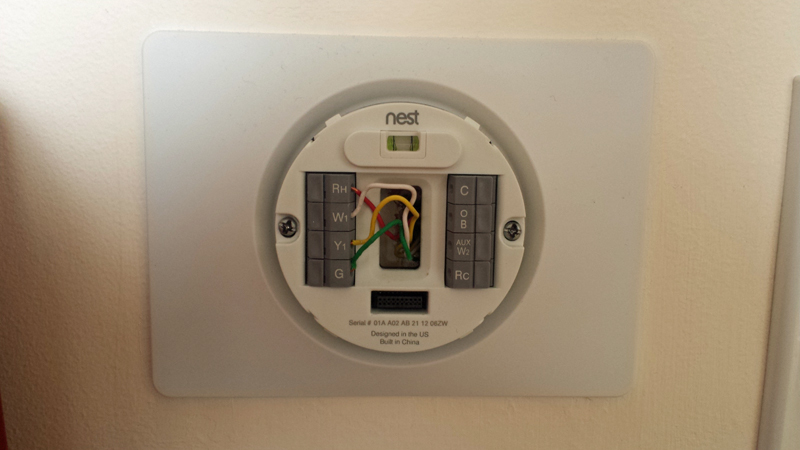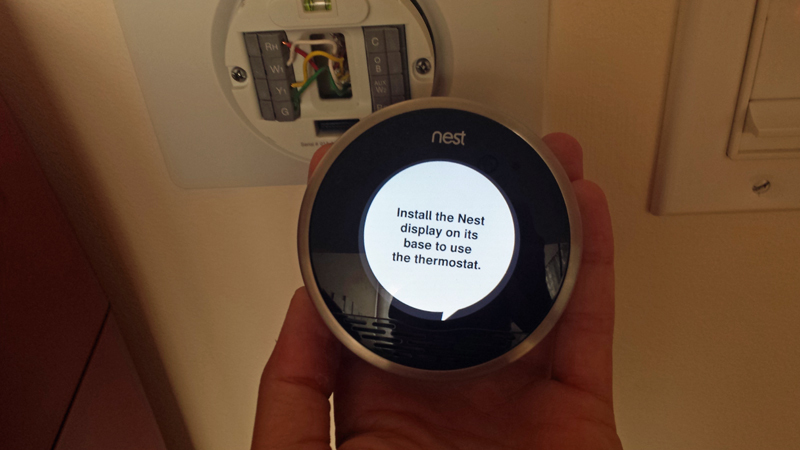 Once you nest arrives you will simply just have to remove your old thermostat, and plug those existing wires into the new nest. The Nest also comes with adapter plates to cover wires and holes that exist on your wall for a nice clean finish. Once the Nest is installed you will then have to connect it to your WiFi network. "IMAGE". From there on in it is pretty smooth sailing. Other steps will be to just confirm what type of system you have and setting your default temperatures. While in the settings I recommend you check the Nest for a software update. Nest Labs rolls out new firmware to the device on occasion (mostly seasonally) to bring new features and better compatibility for your thermostat.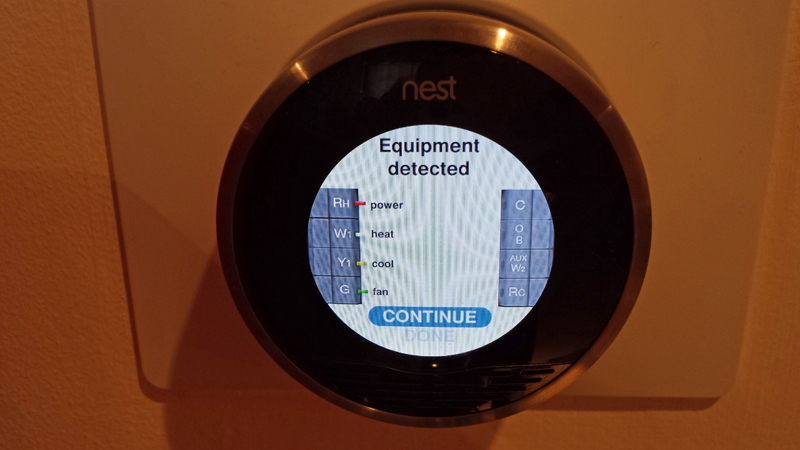 Features & Interface:
Once connected to your WiFi network the Nest can be controlled from your Computer, Smartphone, or Tablet with both iOS and Android compatibility. The Nest also sends vital data on your heating and cooling system back to their servers where all the magic happens. Since the Nest is a learning thermostat it will recognize your patterns and temperature changes over a period of weeks. This feature is called Nest Sense. Sense basically learns when you are away from home and when you change the temperature to sleep at night. Overtime the app and computer interface become less essential as the Nest will do all the tinkering on its own. However it is just awesome to be able to have full control of your thermostat directly from your pocket via your smartphone. For example, on really hot summer days I turn on my Nest on early to cool my home while I'm in the car heading home from work. By the time I arrive home my condo is already nice and cool. No waiting or sweating necessary. Another cool feature of the nest is proximity alert. When you approach the Nest the display will light up to conserve energy while on. Adjusting the temperature on the Nest requires just a simple turn of the dial in either direction. Once a new temperature is set, the Nest will tell you how long it will take for your home to get to that temperature. For those with bigger home you can add more than one Nest to your heating and cooling system. The two units can interact with each other giving you more control over specific floors or zones of your home. Last but not least the Nest does feature a PIN lock feature similar to that of a cell phone. If you are worried your kids will change the setting on the Nest, you can simply add a 4 digit Pin to your unit.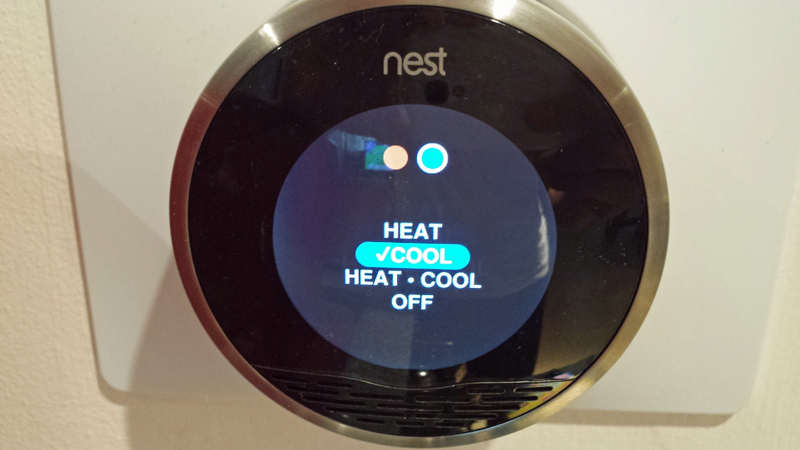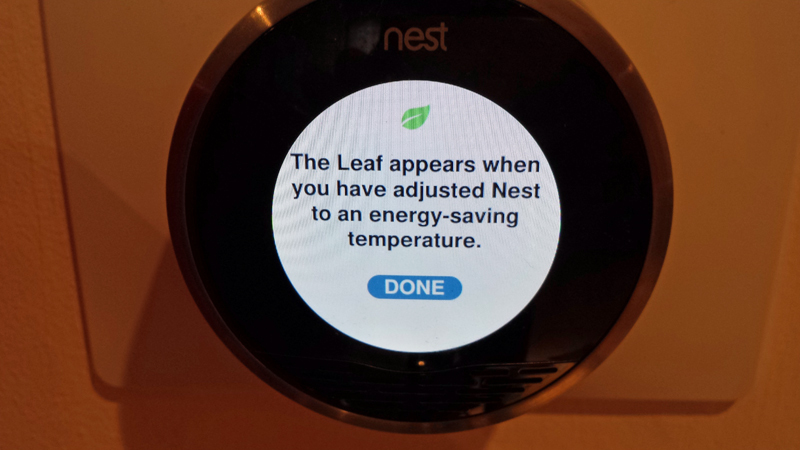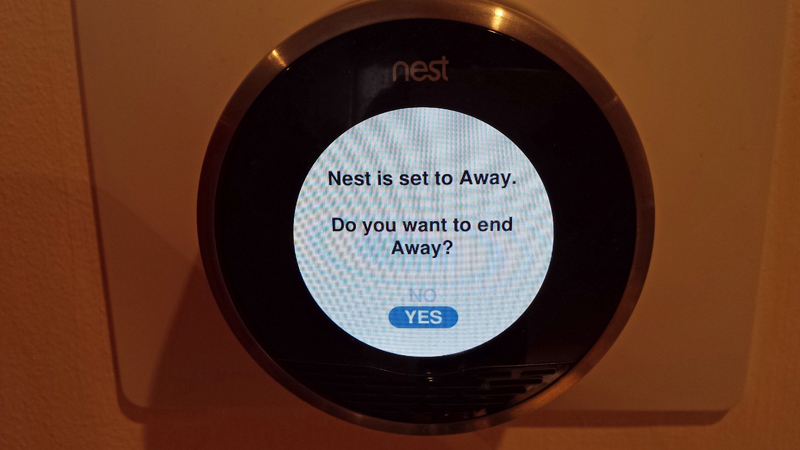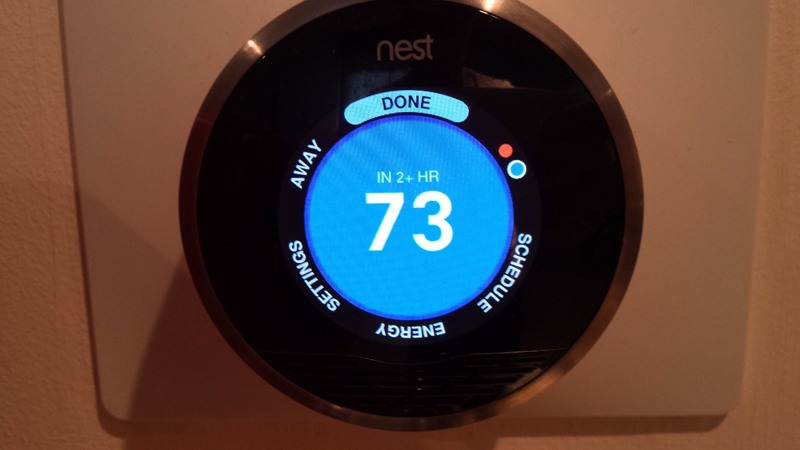 Savings:
I have had my Nest for only 6 months and the savings for me are still difficult to determine. Since the weather here in Boston is all over the place, it makes comparing previous bills from years past very difficult. Nest does send out an email every month showing you how many hours you used, energy use over the previous month, and various tips and tricks to maximize efficiency. The Nest website does have a section of user reviews on savings and efficiency. Many reviewers say they have seen savings, and others are still not sure yet. There are a ton of factors that could alter the data but my initial reaction is you will see some savings but perhaps very little. Changing temperatures, rising cost of gas and oil, and even new windows could change your data from one month to the next. I think in the long run you should see some minimal savings, but just don't expect your bill to be cut in half a month after you install it.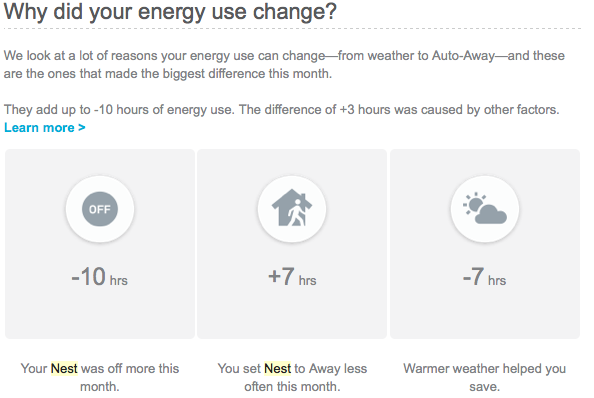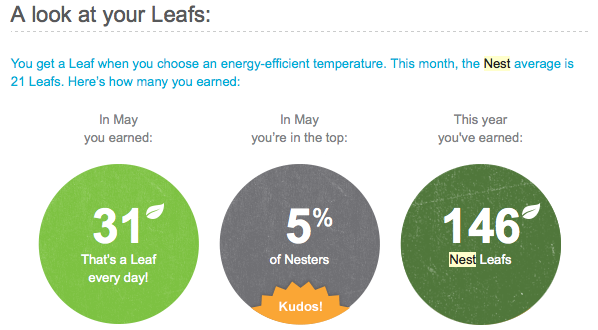 Conclusion:
The main question is should you buy the Nest? I hope this Nest thermostat review points you in the proper direction. But my direct answer to you is "yes, go get one now." If you are looking to purchase the Nest strictly as an imediate return on investment to save energy, you may want to pass. The Nest to me is more of a luxury item made to make your home smarter, sexier, and more efficient. Similar to the iPad and the iPhone it represents the latest and greatest within its category of consumer tech. The good looks of the Nest along with the ability to control it from your Smartphone or Tablet make the $200-$250 investment well worth it for me. Will I get that $250 back in savings? Over the course of a few years, probably yes, but the convenience factor and coolness factor alone were enough for me in the first place. I would be the first in line if this type of Apple influenced home automation came to other products such as kitchen appliances, garage doors, and even your lights and door locks. Having everything in your home being controlled by the phone in your pocket is what brought me to the Nest in the first place. The energy savings and green factor are just small bonuses of owning the coolest piece of home-tech on the planet.
[cf]skyword_tracking_tag[/cf]
Comments
comments