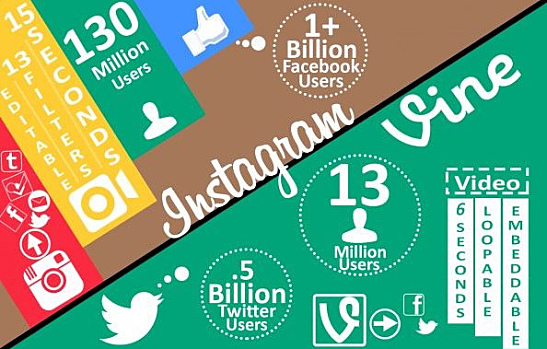 In the race to keep up with competitor Instagram, Twitter has released a number of new features for its micro-video service, Vine. Chief among these features is the ability to "re-vine" videos you like. As the name implies, re-vining is a lot like re-tweeting, and is a feature that many users have been wondering about since Vine's launch several months ago.
In addition to the one-touch re-vine ability, Vine's camera is also getting upgraded with a new grid, improved focus ability, and so called "ghost tools" that give amateur directors more effects to tinker with when creating Vine videos.
Although the re-vining capability should definitely help increase the frequency of vine shares on Twitter (which have been falling recently since the debut of Instagram Video), Twitter has also added 15 new channels for users to post their videos to. These channels include comedy, music, and nature, according to PC Mag.There will also be an "On the Rise" specialty channel that will highlight popular and trending Vines.
If you aren't that keen to share your Vine videos, the update also includes support for "protected" videos. Much like protected tweets, users can decide who can and cannot view protected Vine videos and will also have control over the re-vining of their videos.
Though Vine is still maintaining its lead over Instagram Video on Twitter, it has been hemorrhaging shares in the weeks since its release. Because users can use both services interchangeably, Vine needs to prove that it provides a better video experience than Instagram Video. That is a tall order, considering Instagram has more than 100 million users. Though not every Instagram user is active or interested in the video feature, this does give Instagram a bit of an early lead, even though Vine was released months before Instagram debuted its video service.
Adding the one touch re-vining feature is definitely a step in the right direction, as it makes sharing content simpler, and the addition of the extra ghost tools is also an improvement that will help the service compete with Instagram's signature filters.
All of these updates are currently available in the latest version of the Vine app for iOS. The protected Vines feature is currently available for Android, and the rest of the new features, including ghost tools and re-vining, are expected to arrive for the Android platform sometime in the coming week.
[cf]skyword_tracking_tag[/cf]
Comments
comments