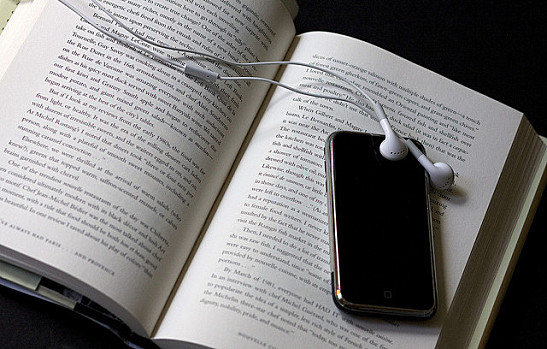 Who knew that our phones would eventually replace books through technology like iPhone reading apps? As people commute via mass transit or find themselves staring at their iPhones while standing in line, the iPhone has begun to position itself as a portable reading device.
Reading and consuming content on a cell phone has become commonplace, with many users finding themselves reading more content via their iPhones than their computers. As a result, many apps have risen to the challenge of creating reading apps that make reading any kind of content easy.
Even though the following apps are free (with hundreds of options available in the App Store), the electronic books or magazines require purchase or subscription. However, getting some reading done on the go (when you aren't driving) is usually worth the purchase!
Kindle
Amazon's free app for the iPhone and iPad allows you to read your purchased Kindle ebooks on any device. You can bookmark pages, highlight sections, and see other related books that you may enjoy. Because Amazon has competitive prices and a massive selection, it is always a happy occurrence to receive Amazon gift cards with which to purchase your future ebooks.
The Apple Option
Apple's native ebook reader and store is available for free for Apple users to download magazines and books from their store. The purchased digital magazines and newspapers then sync to the Newsstand, a pre-installed app that comes with all iDevices. While iBooks has many of the same features as Kindle, such as bookmarking and enlarging text, it may not have as great a selection for all genres.
Zinio
Zinio is an app that mainly focuses on magazines. You can subscribe to magazines individually or get a z-pass for 3 separate magazines per month for $5. Additionally, you can purchase individual issues each month for about $1.99. If you hate carrying around magazines, this can be a great option. With the retina screen of the iPhone 5, the graphics and text on this app are crisp and clear.
Flipboard
Instead of magazines, newspapers, and books, Flipboard presents your news and social content. You can connect your Twitter and Facebook accounts, and Flipboard creates a personalized digital magazine. You can read your friends' status updates and tweets while also browsing the latest news in a variety of top categories, including fashion, technology, and more. The graphical layout makes it easy to read and share content.
No matter what your content avenue of choice (news, books, social, or magazines), these top iPhone reading apps make reading on the go easy and stress-free!
[cf]skyword_tracking_tag[/cf]
Comments
comments