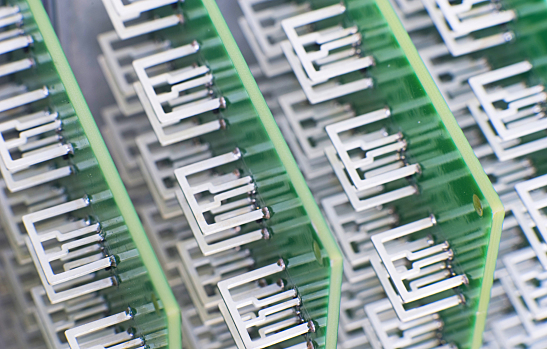 Aereo is one of those services that users didn't know they needed until someone told them about it. Using a warehouse full of miniature TV antenna receivers, Aereo allows users to receive programming that is available on the major cable networks and record them on a DVR for as little as $8 per month for 20 hours of DVR recording and $12 per month for 60 hours. GigaOM reports that Aereo announced at the paidContent event it will launch in its fourth city, Chicago, on September 13, 2013. It is currently available in New York City, Atlanta, and Boston.
Aereo's stance on making cable TV more accessible has been faced with controversy. The day Aereo first launched in New York City, it was slapped with massive lawsuits by major television networks including FOX and CBS. However, the battle continues, as a judgment ruled against the networks. Much to networks' dismay, Aereo isn't technically breaking any licensing or programming regulations. Its massive warehouses hold thousands of tiny TV antennae, one for each user in that metropolitan area. The TV antenna works just like one you'd have in your home, accessing free television broadcasts on major networks through the airwaves and transmitting them to your computer, iPhone, tablet, or TV that is connected to Roku or Apple TV. Users can watch their recorded shows from any device, rewinding or pausing shows as well.
Available Networks and Options
Current available networks in the New York City area are ABC, NBC, FOX, CBS, PBS, and the CW. New York City customers also have access to a few local lifestyle networks, as well as Bloomberg news network, the Home Shopping Network, and even kids' channels Qubo and PBS Kids. Aereo is hoping to develop partnerships with additional television networks to allow it to provide even more content to customers.
According to Aereo's website, their main focus was on how hard it was to get free, over-the-air television broadcasts. The website states that "Until now, watching free, over-the-air television required a giant rooftop antenna or awkward rabbit ears. Aereo changed all that."
Upcoming Availability
Besides Chicago, Aereo plans on launching in more than 22 more cities across the country this year, including Kansas City, Philadelphia, Dallas, and Miami. Aereo also announced at the paidContent event that it is looking at creating movie and news services to bring even more television to viewers at incredibly affordable rates. Aereo's focus on making free, over-the-air programming (as well as additional content via deals with networks) more broadly and affordably available should help fuel its growth across the United States.
[cf]skyword_tracking_tag[/cf]
Comments
comments