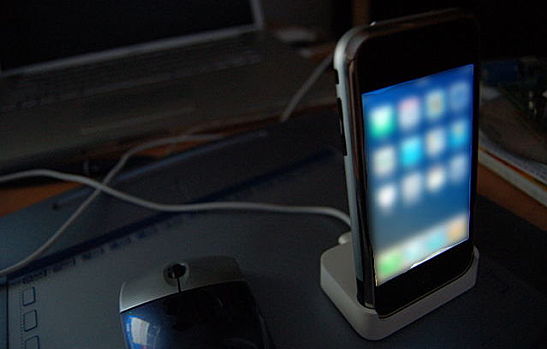 It seems like the theme of emerging technology these days is listening to what the public wants. Xbox One has undergone drastic changes to soothe the anger of the gamer masses, and now Apple has made changes to iOS 7 to pander to the slightly calmer Genius Bar crowd. This was seen clearly with the release of beta 3 and the accompanying change log. While there were some changes to software, the majority of the updates focused on adjusting the OS to make it easier on the eyes, both literally and cosmetically.
Font: Old Is Now New
The signature Apple font for recent OS versions has been a fun font called Helvetica Neue (regular). If you're an iPhone user, then chances are you'd be able to pick this font out of a lineup of other stars of the typographic world like Papyrus, Arial, and Vivaldi. However, Apple decided to modernize the font with a minor tweak that would make it slimmer and tighter, and so they renamed the font Helvetica Neue Light, using it for all on-screen text. That is, of course, until the complaints came rolling in. What it all boiled down to was that the font was too hard to read and it hurt the eyes of the users. In response, Apple changed all small-sized lettering back to the old Helvetica Neue (regular); but to avoid scrapping the whole font project altogether, they decided to keep large text in Helvetica Neue Light. Who says big business doesn't listen?
A UI for You and I
Along with some tactical font finagling, this beta saw Apple make some stylistic changes to aspects of the user interface of iOS 7 to make it more user-friendly. Sticking with the theme of making things bigger, graphics and texts throughout the OS have been made more solid and less transparent (although a contrast bar has also been included to let you decide just how see-through you want the Angry Birds icon to be). In addition, the status bar has been visually reinforced to allow users to better tell how many bars they have; the classic new application download bar has been replaced with over timers; and Safari now has a streamlined "." button to replace the bulky ".com" that once held sway there.
Nothing Without Function
While this update was definitely dominated by cosmetic snips and tweaks, the software was not left out of the equation. A new feature on Find My Phone known as Activation Lock is automatically initiated once the Find My Phone program is run. This means that if you lose your phone you won't be punished for your forgetfulness, because the phone will automatically lock itself once you remotely enable Find My Phone. The Game Center has also been redesigned and there is a new tab bar in the App store.
Peppered throughout the rest of the beta are updates and fixes for known bugs, like the way that switching songs on AirPlay through the Apple TV would sometimes bug out and fail, or that the Messages app would crash after checking attachments on two different conversations. But you'd better believe they'll polish up everything before releasing it to the public. While Apple is notorious for releasing new gadgets and gizmos year after year, you can bet safe money on the fact that when an OS comes down the pipe it'll be shaped, sanded, and ready for anything the Me generation can throw at it when it's released, and the iOS 7 will live up to that reputation.
[cf]skyword_tracking_tag[/cf]
Comments
comments