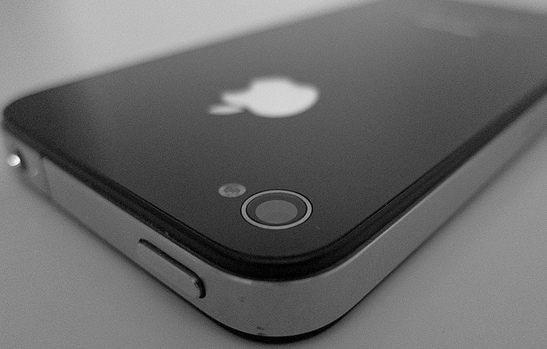 Though developers and product testers have been salivating over the new features in iOS 7 and what they mean for the current generation of iPhones, some have been poking around the new software for hints about what might be next for a new iPhone.
According to 9to5Mac, code has been found in iOS 7 that seems to indicate that the next iPhone may include support for a new camera function called "Mogul" mode that would allow the iPhone to record video at a rate of 120 frames-per-second (FPS) at an unknown resolution.
This rumor seems fairly plausible. Competitors like Samsung have jabbed the iPhone for its lack of a super-powerful camera, and the recently-released Samsung Galaxy S4 includes support for 120 FPS and slow motion. If true, the new iPhone's "Mogul" mode will not only allow users to shoot higher-quality video but will also allow them to shoot video and then play it back in slow motion, which is a big deal for mobile video enthusiasts, especially since mobile video share-through services like Vine and Instagram Video grow every day.
Testing by 9to5Mac revealed that this feature currently cannot be activated on an iPhone 5, and that this mode will likely be an option like Panorama or HDR in the current iPhone camera software.
After the new code was revealed, an unnamed source within Apple confirmed the existence of this new video shooting mode and leaked an image of an Apple Developer Session that details the new functionality, and says that Apple recently presented a "neat" demo of high-frame-rate video playback during a Developer Session.
Though the code is nonfunctional on the current iPhone hardware, many are speculating that Mogul mode will be one of the selling points for Apple's expected midcycle update, the iPhone 5S.
Of course, a new camera isn't be the only new feature predicted to be coming to the iPhone 5S. Other rumored features include a faster processor, a bigger display, and the addition of a "budget" model in addition to the standard model that could drop the front-facing camera and metal finish and shave $100 off the subsidized price. These "budget" models are also rumored to come in a variety of colors in addition to Apple's traditional black and white.
Insiders are saying that Apple fanatics should expect an announcement of the iPhone 5S handset (along with pricing details) by the end of the summer with a full release to follow in early fall.
[cf]skyword_tracking_tag[/cf]
Comments
comments