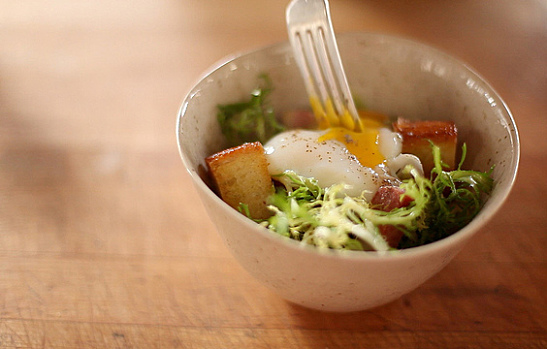 We may have become spoiled by smartphone apps that allow us to find a wealth of information quickly and easily. Using mobile apps, we're able to find a new clothing store, the right route, or even what restaurant to try – almost instantly, from anywhere.
When you are hungry and are looking for your next meal, it's only natural that your iPhone, Android, or Windows phone would be your go-to food-finder. The Internet and a plethora of restaurant, cooking, and ordering apps make it easy to find food online via smartphone.
Cooking and Recipes
If you'd rather stay in to find your next culinary delight, you can learn how to cook or browse recipes via apps like AllRecipes and Simple Cooking. You can type in the ingredients you have on hand and what type of protein (beef, chicken, pork, tofu) you'd like to use, and you can even exclude ingredients that you don't want.
Once you find recipes you like, you can save them, print wireless (if your phone is paired to a printer), email them, and more. In addition, many of the apps have simple layouts which allow you to quickly see ingredients and steps, making it easy to refer to the phone during cooking.
Restaurant Reviews
If you aren't in the mood to cook, you can check out several different restaurant apps, such as Yelp, FourSquare, Google+, and UrbanSpoon to fill you in on what is closest to you. The apps can sort by type of cuisine, price, and overall reviews. Reading the reviews left by other users can give you a good idea of the type of food to order and whether or not the restaurant is worth its price. In addition, some restaurants have customer specials that are unique to that app (such as a free appetizer or dessert).
Online Ordering
For a compromise between eating at home and dining out at a restaurant, an online ordering app could be your new best friend when at mealtime. Many dining establishments, like Chipotle and Papa John's, have ordering apps you can use to order right from your phone, receiving an instant update as to what time your food will be delivered or when it can be picked up. This is a great option for ordering your meal quickly, as you can usually reorder your last meal or one of your saved meals.
One quality shared by these resources that allow you to find food online? The majority are free (and free and food are two things that go great together)! Using your phone to find restaurants, recipes, or your last order to eat again can really save you time and frustration, while also making your dining experience a good one.
[cf]skyword_tracking_tag[/cf]
Comments
comments