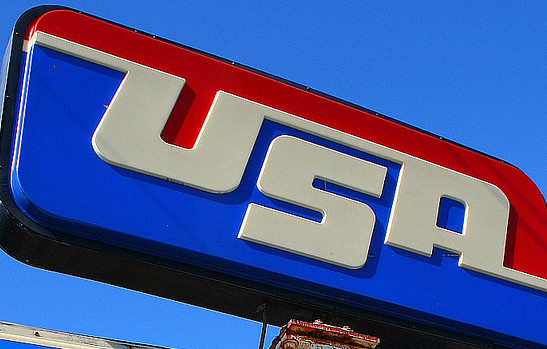 Consumers in the US can finally get their hands on the Nokia Lumia 925. According to The Verge, Nokia's latest flagship smartphone is exclusively available on the T-Mobile network for $20 per month after a $49.99 down payment. This special arrangement is a part of T-Mobile's "Un-carrier" plan, which allows the consumer to pay off the device over a 24-month period.
The Lumia 925 launched in Europe this past spring to a warm reception. Here's a brief overview of what US customers can expect from the new gadget.
Sexy Display Technology
Boasting a polycarbonate body wrapped in aluminum, the 925 is thinner than its cousin, the 928, and arguably more advanced in display technology. Not only does the AMOLED display offer colors that are more saturated and richer than LCD screens, it finely accommodates features such as the Lumia Color Profile option. Powered by a built-in app, the Color Profile allows the user to easily adjust the degrees of vividness on their phone by simply using a slider. Bursting an array of "colorful" features and a super sensitive touch screen, the display gives the 925 at-a-glance sexiness that's tough to ignore.
Robust Camera Functionality
The Nokia Lumia 925 has a 8.7-megapixel camera equipped with the manufacturer's patented PureView technology. Users can optimize their shots with features such as automatic and manual exposure, optical image stabilization, and still image editing. Images can be furthered improved by using the bundle of included photography apps, which offer additional functions like automated shot selection, slick animation, and advanced photo editing. The device also captures footage in crystal clear 1080p, enabling it to appeal to photographers and aspiring cameramen alike.
Powerful Software Onboard
Software is a huge part of the mobile experience, and Nokia has partnered up with one of the biggest names in the business. Microsoft's Windows Phone 8 is the engine that drives the 925. This operating system offers a number of exclusive Windows features, including a mobile-friendly version of Office, Outlook.com, and video calling with Skype. Nokia also bundles some of its own apps in the device, among them a mapping tool and a satellite navigation system that provides turn-by-turn directions. While Windows does not support as many programs as Android, it does enable the user to enjoy a rich app experience.
The Nokia Lumia 925 runs on T-Mobile's speedy 4G LTE network and supports a number of popular wireless technologies, including Bluetooth and Near Field Communication (NFC), which enables users to literally make purchases on the spot by waiving their device across a scanner at the point of sale. Throw in the 1.5 GHz dual-core processor under the hood, and you have another worthy smartphone contender that performs as well as it looks both on and offline.
How does the 925 stack up against the competition? That will be determined in the smartphone sales arena, but one thing's for sure: Nokia has its work cut out in this highly competitive market.
[cf]skyword_tracking_tag[/cf]
Comments
comments