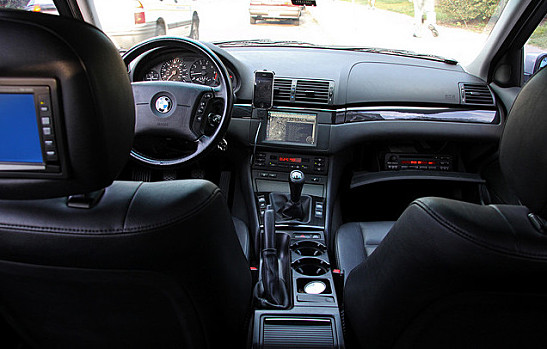 Monitoring patents taken out by Apple has long been an indicator to technology journalists and enthusiasts alike of what the corporation might next bring to market. And now it looks like the automotive experience is next on the docket for the technology giant. ExtremeTech recently stated that the company took out 36 new patents, most having to do with car dashboard screen systems. These screens, now seen in cars everywhere from the Ford Focus to the Cadillac XTS, help the user handle GPS navigation and music, and can even connect with apps to provide streaming music, hands-free calls, and weather updates.
ExtremeTech says that one patent was for "programmable tactile touch screen displays and man-machine interfaces for improved vehicle instrumentation and telematics." The touch screen specified would be located in the center console, where a car's radio and stereo system controls are typically now located. The patents also mentioned a variety of different features, including LCD display screens, laser pointer-directed screens, and a connected camera that can let the system know the position of the driver's head.
All these features add up to a possible automotive operating and infotainment system soon to come from the creators of the iPod and iPhone. They are a bit behind Microsoft, though, who built the SYNC system that is found in many new Ford models. Microsoft SYNC can respond to voice commands, and its colorful interface allows users to monitor fuel economy, play music, and make or take calls through an integrated caller ID that works via Bluetooth. Cadillac also has their own infotainment operation system, called CUE, which was rolled out in 2012, according to ExtremeTech.
While CUE and SYNC may have beat Apple to creating a useful and marketable operation system for cars, SUVs, and trucks, Apple's Siri technology is better at understanding voice commands and language patterns. By integrating Siri into a new in-car dashboard system (perhaps called iAuto?), Apple could gain on the competition.
The other big question patent watchers may have regarding whatever the tech giant is up to in the automotive world is how the technology will be purchased. Will Apple draft agreements with automotive manufacturers to have their device automatically installed in new model cars and trucks, or will it be sold as a standalone product customers can have installed as an aftermarket product?
The latter may prove to be a challenge, especially as it seems likely that most new autos will have a touchscreen operating system factory installed. Will consumers spend hundreds of dollars to replace a native device with an Apple product? Only time will tell, as these new patents show that the company is certainly driving at something.
Image courtesy of Flickr
[cf]skyword_tracking_tag[/cf]
Comments
comments