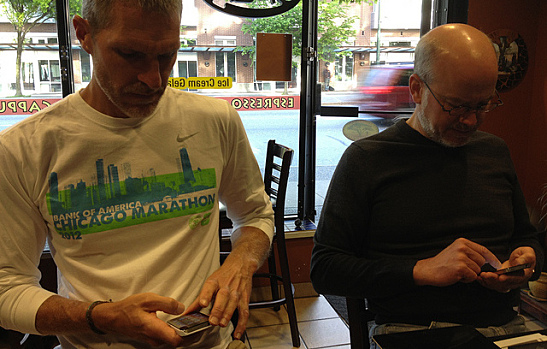 In today's world of high-speed data sharing, smartphones, and tablets, you might think that the world's efficiency may have reached a new peak. However, The Wall Street Journal reports that productivity overall has fallen in the years since smartphones were introduced. With all these devices comes new temptation to check your news feeds, play a new game, or find some other distraction. However, there is a way to see through all this clutter and increase your own personal efficiency: productivity apps.
Though there are literally hundreds of apps out there designed to help you make the most of your time and reach your goals, there are a few tried and true apps that rise above the rest. These popular apps combine utility with easy-to-use features that motivate users to be more productive but aren't so busy that they become distractions themselves. Though these productivity apps won't do your work for you, they will help you make notes, create to-do lists, and simplify your life.
Clear
Built for the iOS platform, this $1.99 app simply re-imagines the "smart" to-do list. The style-conscious app's user interface has a variety of color schemes that allow users to differentiate tasks by importance. The app uses simple gestures like pulling, tapping, and swiping to let users create, dismiss, and complete tasks; it even has a "shake" function that allows users to email their current list. Though Clear doesn't offer much in terms of advanced features (task scheduling, sharing, timers, etc.), its genius is in its simplicity. Clear is best-suited for those who need something a little more active than just a to-do list but don't want to mess around with a whole lot of advanced features.
Evernote
Available for iOS, Android, and Windows Phone, Evernote is essentially the opposite of Clear, presenting users with plenty of ways to take notes, organize notes, set reminders, and more. At first, all the options and settings in this free app might seem a little overwhelming. However, for the serial multi-tasker, Evernote is a lifesaver. You can save text notes, voice notes, picture notes, and even web clippings into specific note files that you create. For instance, if you are at work and you happen to see a recipe that you want to bring with you to the grocery store later, you can save it in a "Personal" or "Shopping" note category. Or if you're on your way home from work and you happen to remember that you left a document at work, you can create a voice note reminding you to pick it up in the morning from the office. Evernote is the gold standard when it comes to full-featured productivity apps, and it is a must-have if you love making and organizing lists.
Checkmark
For just $4.99 on the iOS platform, Checkmark is a task list for people who make to-do lists, but who aren't the best at actually looking at them. Using GPS data, you can tag location-based tasks like picking up dry cleaning or checking the P.O. Box and then get a pushed message reminding you of the task when you are within a user-defined range. No more forgetting those errands you could have run on your way home from work or on the way to pick up the kids. Though Checkmark's list-making tools aren't as deep as those you find with Evernote, this productivity app actually makes sure you do the things you make a note of, which puts it in a class all by itself.
Image courtesy of Flickr
[cf]skyword_tracking_tag[/cf]
Comments
comments