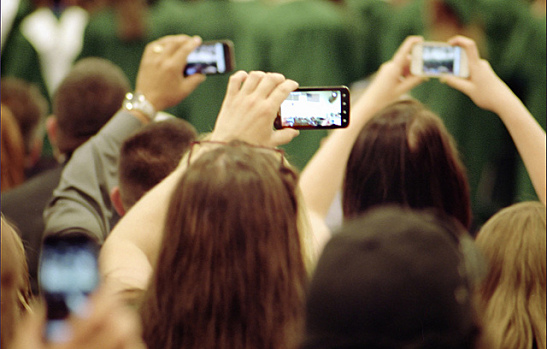 According to The Next Web, starting today, new and existing Sprint customers will be able to lock into a unique lifetime guarantee of unlimited data, calls, and texting through the Unlimited, My Way plan.
This nontransferable lifetime guarantee means that when customers sign up now, they can lock into unlimited data, texting, and calling for their entire contract. As long as users are in good standing and pay their bills on time, Sprint guarantees they will always receive unlimited everything.
In addition, unlimited plan prices are also being lowered, with monthly costs as low as $80 for unlimited calls, text, and data on a smartphone. Many customers regularly pay over $100 currently for that type of plan on Sprint and other cell phone providers. This strategic move is geared toward making the company the lowest-priced cell phone provider that doesn't tether or limit data in any way, a restriction that has been a sticking point for some users considering T-mobile.
In a press release, Sprint says customers can save over $240 per year when switching from Verizon and over $120 per year when switching from AT&T and T-Mobile to the new Unlimited, My Way plan.
The Next Web also states that customers can add a 5GB 4G Hotspot to their Unlimited, My Way plan for a total of about $110 per month.
Features and Availability
The new plans are available to new and existing customers. Customers can switch their current plan to the new one without having to change their contract. The plans were made available starting on July 12.
Besides unlimited everything, the company also offers 4G LTE coverage in over 100 markets, including Atlanta, Kansas City, and Boston.
Because of the large amounts of data that smartphones use, many cell phone providers tether or limit usage in order to provide enough coverage for everyone. However, Sprint has long prided itself on providing unlimited data plans to its customers, even as smartphones have begun to explode in popularity.
Plan Customization
In addition, if users don't want to get an unlimited plan or if they have a basic phone, there are even more affordable options. All unlimited calls and text plans start out at $50 for the first line, and then users can choose to add on a $10 data charge for basic phones, or a monthly limit of 2GB for smartphones for $20.
To add on additional lines, the cell phone giant provides a sliding scale: the 2nd line is $40, the 3rd is $30, and lines 4-10 are only $20 each. Users can choose what is best for their phones, from $20 for unlimited smartphone data to as little as $10 per line for basic phone data (you can also block basic phone data for free, which may be ideal for children's phones so that they can't access the Internet).
Overall, these options may make it affordable for almost anyone in the family to have a cell phone. Sprint has made itself a major player in the cell phone market as it pushes to make unlimited cell phone usage affordable for everyone.
Image courtesy of Flickr
[cf]skyword_tracking_tag[/cf]
Comments
comments