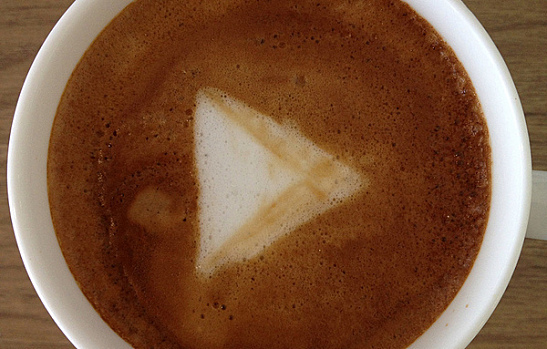 It appears the race to 1 million apps between Android and iOS is over. Google has released an official announcement stating that the number of apps in their Google Play store has just surpassed the million mark, up from their total of 500,000 last year. According to Mashable, the milestone was announced at Google's invite-only breakfast meeting in San Francisco, held on Wednesday, July 24.
Sundar Pichai, Google's VP of Android and Chrome development, made the announcement, calling it a sign of strength for Android, the open-source operating system which dominates the smartphone market to the tune of over 70 million Android-powered devices. Pichai also hinted at Google's encroaching foothold in the tablet market, now claiming that one in two tablets are running on the Android platform.
Google vs. Apple
In June this year, top competitor Apple released a statement at its Worldwide Developers Conference that it had hit 900,000 apps in the App Store, and no official indications have been given that it has increased that number by any significant amount since the conference. The rapid-fire acceleration of Google's app count has prompted much conjecture regarding how Apple, the pioneer of app development, managed to get beat out by Android, the platform that many people considered to be the underdog when it was first launched. Many speculate that the economical, open-source environment of Android has given developers more breathing room, not to mention the fact that Google is paying developers more these days: revenue per user for developers has increased by 250 percent over the past 12 months. Pichai also mentioned that the number of application downloads in the Google Play store this year has surpassed 50 billion, up from their total of 20 billion last year.
Android 4.3, Nexus 7, and Google Play Games App
The Mountain View behemoth also dropped fairly large hints about the upcoming debut of the new Nexus 7 tablet as well as a nod to the updated Android 4.3 Jelly Bean operating system. The Nexus 7 promises improved processing power in the form of a Qualcomm 1.5GHz quad-core Snapdragon S4 Pro chip, along with 2GB of RAM and an Adreno 320 GPU to help enhance the speed of graphics processing. Asus, the manufacturer behind the Nexus 7, has offered a slimmer and more streamlined look for the new Nexus as well.
Android 4.3 features enhanced DRM API capability, which will allow media companies to better display their content on Android devices. As an example, Android 4.3 supports 1080p of streaming Netflix content, courtesy of a new Netflix app that was promoted at the conference. With this type of enhanced streaming capability, there will undoubtedly be more media-rich apps to follow.
Another significant announcement was the release of the Google Play Games app, which is basically a central hub for all of your gaming activities. Google has integrated social elements by way of including leaderboards and social boards that highlight achievements and encourage gaming-related interaction and discussion.
1 million apps is a very significant milestone for Google, and for Android as well. This achievement strongly reinforces the fact that the Android platform is not only the clear leader in the smartphone market, but also that it boasts the highest number of apps as well.
Image courtesy of Flickr
[cf]skyword_tracking_tag[/cf]
Comments
comments