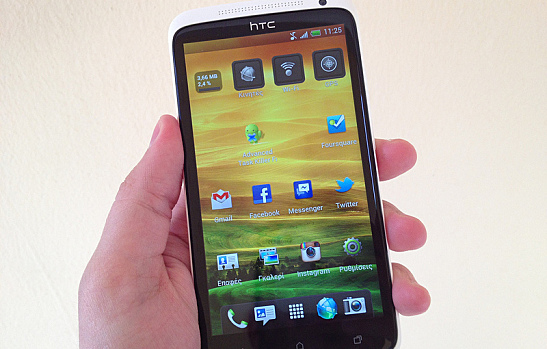 The Samsung Galaxy S4 and HTC One are two of the hottest Android gadgets on the smartphone market. With the same operating system at the core, both devices are seamlessly integrated with Google by default, but thanks to a recent update, the Google experience is baked even deeper into the hardware. Whether or not this is a good thing for users is debatable.
AndroidCentral was one of the first outlets to announce the shipping of new Google Edition phones in early July. These devices treat us to what can be considered a "pure Android experience." Rather than running the optimized versions respectively tweaked by Samsung and HTC, the updated phones run a clean version of the popular mobile operating system fresh from their makers. The pure element gives these devices some advantages and disadvantages consumers should take under consideration before rushing to upgrade.
Priority Updates and Software
Quick access to software updates is one of the biggest perks the new Google Edition phones bring to the table. Samsung and HTC have been heavily criticized for their lack of urgency in rolling out Android updates to users. Due to the time-consuming task of modifying the platform at the core, both have garnered a reputation for failing to get those critical updates to customers in a timely manner. A pure version of the system means updates will be delivered shortly after Google makes them available, which is currently something very few Android devices enjoy.
The untouched Android-edition phones also offer a collection of well-known native applications right out of the box. That means Google favorites such as Chrome, Gmail, Maps, and YouTube are a mere tap away after unboxing. The Google Play store is present as well, providing users with convenient access to a rich digital entertainment experience of music, videos, and hundreds of thousands of apps.
Content-Friendly Display
In the Galaxy S4 and HTC One environments, the genuine Android version stands out on first glance. The interface makes optimal use of space by fitting in more app icons and making them easily accessible along the top of the screen. This comes off brilliantly on the S4 thanks to its sophisticated super AMOLED display and Gorilla Glass technology. Coupled with bonus features such as photo spheres, this high-tech screen innovation enables the so-called "Google One" to beautifully showcase all sorts of content.
Big Money Upfront
Google is selling both the Android editions of the Galaxy S4 and HTC One directly from Google Play at $649 and $599, respectively. This may seem a bit pricey, but what the company is really doing is charging the fees you would ordinarily be taxed in a wireless subscription upfront. Each device comes unlocked, meaning you can simply plug in a SIM card and enjoy service on the go. While this is a true luxury for world travelers who prefer the freedom and flexibility of prepaid cards, it should be noted that U.S. models are only available on AT&T and T-Mobile networks.
Limited Services
A clean copy of Android means all traces of OS tweaks made by the manufacturer are absent, including custom software such as Zoe. HTC owners recognize Zoe as the neat little app that allows you to create engaging 30-second slideshows from the photos on your device. Also missing is the ability to use Flickr, Facebook, Dropbox, and other services to manage photos, which are now exclusively handled by Google services.
Conclusion
The Google Edition phones are no doubt interesting additions to the respective Samsung and HTC One rosters, but honestly, both appeal to three small groups of niche users: those who do not want to be bound to a wireless contract, those who want the most timely updates, and those who want the best possible Android experience. While these are nice perks to have, owners of comparable non-Google phones may not find them compelling enough to justify what is a significantly higher upfront price tag.
Image courtesy of Flickr
[cf]skyword_tracking_tag[/cf]
Comments
comments