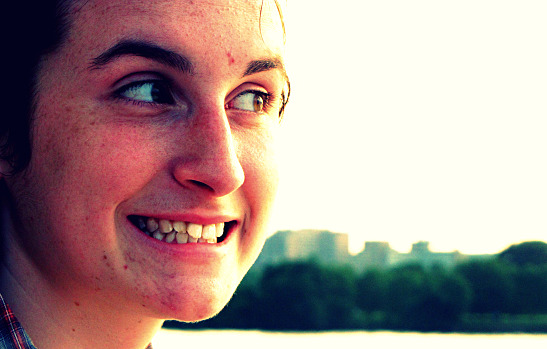 We have all been there: the days when our social network of choice becomes a sinkhole for unsatisfying status updates and, frankly, a sea of negative comments about the world around us; the days when we hope for something a bit brighter, a bit more positive. Well, that's where the new Happier social network is attempting to place itself, in the space where people want a bit of good nature to replace the status quo often provided by traditional social media.
Insist on Being Happy
As reported by Nick Statt on CNET, there is a lot of evidence floating around that says social networks can promote negative emotions and even dysfunctional relationships. Statt says, however, that this new network is different, and he states outright that it is a "happiness-only social network."
What does "happiness-only" mean, exactly? The Happier.com website simply states that their mission is driven by research that shows focusing on the positive and sharing good things with people you care about makes you happier, healthier, and more productive. When it's put that way, the point of the site becomes less about statuses, relationship changes, or photo collections, and more about creating a culture of positive feelings that will envelop whatever is placed on the site and shared with others.
Going Public
Statt says that part of the mission is to reach complete strangers as well. He quotes co-founder Nataly Kogan as saying that the release of a "Discover" tab, which connects users to random people across Happier's 100,000+ users, became tremendously valuable. Kogan said people want to read about happy moments in strangers' lives.
It is this mission, to bring happiness to the Internet and to people's lives, that Statt reports is the impetus behind Happier's decision to make all posts public, by default, beginning August 1.
On Being Snarky
New York magazine's retort to this new social network was to make fun, insisting that there is no negativity allowed, and that anyone in a relationship will be legally required to stay together, since breaking up is such a downer.
Realistically, though, Statt says Kogan thinks her community is good at self-policing. She says users think Happier is a place where people can get a breath of fresh air that isn't always available at other social networks.
Kogan's and other users' positivity can be accessed on the Web or through the social network's iOS app. Unfortunately, there are no current plans for an Android app, but that shouldn't stop most users from getting in on the good vibes.
Image courtesy of morgueFile
[cf]skyword_tracking_tag[/cf]
Comments
comments