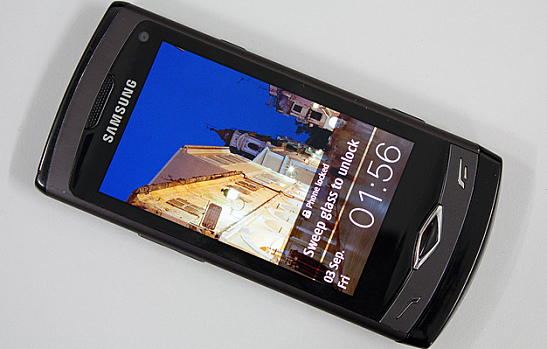 Once upon a time, Apple and its iPhone were synonymous with the term "smartphone". It can be strongly argued that this is no longer the case. Apple's sole reign is over, and there is officially a new king of the smartphone empire.
Samsung is currently sitting high atop the smartphone ladder, both in terms of market share and profitability. As the Daily Mail reported, the South Korean corporation earned an operating profit of roughly $7 billion during the second quarter this year, which represents a 50 percent increase from the same quarter in 2012. Samsung dominated the market in activity, shipping twice as many phones as Apple and manufacturing nearly 28 percent of all those sold during the quarter.
As the company's flagship phone, the Galaxy S4 is leading the charge for Samsung. The device, which launched in March, is the top-selling Android phone and currently third on the U.K.'s list of top 10 smartphone sellers. But the Galaxy S4 has help. The Galaxy S4 Mini, Galaxy S3, Galaxy Ace, Galaxy S2, and Galaxy S3 Mini — the latter three featured on that same top 10 list — all contributed to the electronic giant's record-breaking profits during the quarter.
Meanwhile, Apple's status is steadily declining. According to research compiled by Strategy Analytics, the 14 percent drop it suffered in the second quarter gives the company its lowest market share in three years. And although Apple is still sitting in the number two spot, its $3.2 billion in estimated operating profit highlights a substantial gap between the crown it held firmly for more than four years.
Apple's woes in the smartphone market sector appear to be driven by two factors: high demand for Samsung handsets and sagging iPhone sales. For years, a considerably higher asking price enabled the Cupertino, California-based firm to stave off the competition and collect generous profits in the process. But with the iPhone 4 being a cheaper, better value still in demand, the fifth generation has struggled to match the hype that preceded it, prompting its maker to reluctantly lower the price and look to the future.
Trends to Turn the Tide
Although Samsung is currently sitting pretty as the top dog, it has experienced some slippage of its own. The company's operating profit actually dropped three percent during the second quarter, despite the fact that sales increased. The respective download slides of the industry's two leaders point to a smartphone market that is growing even more fiercely competitive.
Trends play a major role in dictating who dominates any given sector. With that said, it wouldn't be surprising at all to see Apple back on the top of the pile in the very near future. The launch of the iPhone 5S, possibly coming in early fall, could be the trend that once again turns the tide in its favor.
Image courtesy of Flickr
[cf]skyword_tracking_tag[/cf]
Comments
comments