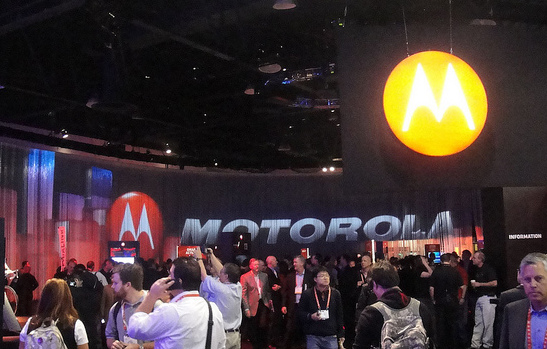 Motorola is one of the most popular smartphone manufacturers on the planet, right behind Apple, Samsung, and HTC. Though the phone manufacturer is behind the wildly successful RAZR line, it hasn't released a phone under its own name since 2011. However, its newest push into the smartphone sphere (and the first such push since the company's recent Google acquisition) is quite the leap and has some very interesting new features that set it apart from the Android pack.
The Motorola Moto X is the first phone developed completely in-house by Google, and as such, it has a deep Android integration that other phones running the OS just can't match. First off, the Moto X has integrated Google Now functionality (branded as "touchless control"), which is Google's answer to Apple's Siri. Google is expecting this feature to be a big deal for consumers, as Google Now features a more conversational interface than Siri thanks to its implementation of search-based language and results. For instance, users can ask Google Now whether a specific team won a game recently, and Google Now will respond conversationally, saying if they won and what the final score was. And the best part is, users don't have to ever press a button, as simply uttering the phrase "OK, Google" is enough to start up the service. A low-power microphone is always running to facilitate this ability.
The Motorola Moto X will also feature gesture-based control, which will allow users to pull up applications by simply gesturing with their phone. One example given at their recent presentation was being able to pull up the phone's camera app by simply twisting the phone twice.
Software changes aside, this new handset will also allow users to customize its exterior as well. In a first for the industry, online orders for the Motorola Moto X will go through a new "Moto Maker" service that lets consumers select the back and front colors (limited to black or white), choose the accent color for side-mounted buttons, and add personal engravings, according to CNET.
As for hardware, the Motorola Moto X has some truly impressive specs. It sports a 1.7 GHz dual-core Krait Qualcomm MSM8960 Snapdragon Pro CPU, an Adreno 320 GPU, 2GB of RAM, and a 4.7in AMOLED screen with 720×1280 resolution. The phone also sports a 2-megapixel front-facing camera and a 10-megapixel rear-facing camera.
The Motorola Moto X currently has a pre-sale price of $199 (which does not include customization) and will be available at most major carriers including AT&T, Sprint, Verizon Wireless, and T-Mobile when it releases in the U.S. this September.
Image courtesy of Flickr
[cf]skyword_tracking_tag[/cf]
Comments
comments