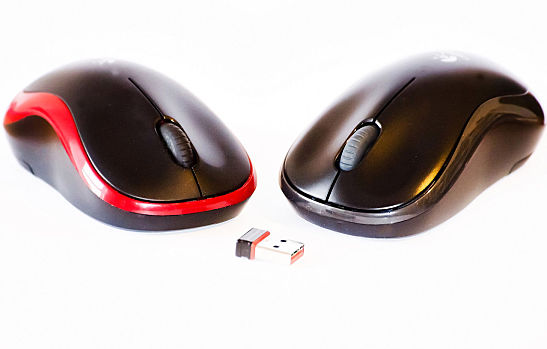 The business model of crowd funding allows people to support the creation of products from the very beginning. Online campaign websites such as Kickstarter and Indiegogo give people the power to invest in the newest disruptive technologies and watch their chosen products come to life.
Disruptive technology involves products that push the boundaries of what's possible. This article will focus on four crowd-sourced projects that backers have successfully funded. Soon, these products will be available to the public.
What is Hot on Kickstarter?
Every day, computer users grasp their mice or tap their touchpads to move the arrow around their screen. Despite their continued use, however, mice and trackpads can be unwieldy and less sensitive than desired. The creators of the gStick hope to change all that.
The gStick is a wireless mouse that works on PCs and Macs. It is shaped like, and no larger than, a large marker, and it is meant to be held like a pen. A ceramic ball on its bottom end allows each user to run the device along a mouse pad, controlling the arrow on a monitor. A scroll wheel on the gStick's side works just like a scroll wheel on a traditional mouse.
Creators of the gStick note that it's portable, universally functional, and extremely sensitive thanks to its small size and 1200 dpi sensor. After countless years without a real mouse reboot, the gStick could be what artists, engineers, and casual users alike have been waiting for.
Also completely funded on Kickstarter is the WigWag, a palm-sized sensor box that anyone can use to make life more automatic. The small box contains sensors that detect motion, temperature, humidity, and more. These sensors can be configured to react to a user's commands.
By way of a smartphone app, the WigWag can automate many tasks. For instance, a user could configure the WigWag to turn on lights if it senses motion. Or a user could program his or her smartphone app to send a Tweet or buzz his phone depending on certain gestures made near the WigWag. The device can even work with relays to open a garage door or turn on lawn sprinklers.
What has Gained Ground on Indiogogo?
Canary is a device that developers invented to make home security simpler. It's a cylindrical tower, about six inches tall and three inches wide, that contains all manner of security hardware and software. Hardware on the device includes an HD camera, microphone, motion detector, and siren, among other things. Built-in software allows homeowners to view live video, subscribe to alerts on their mobile phones, and trigger Canary's siren from a remote location.
Developers of Canary say the product is easy to install, maintain, and use. Once it has been purchased and plugged in, users only need to access the Canary smartphone app to configure the device. Then, when it's armed, users can get real-time information about Canary's environment. They can then respond to real-time alerts by making a phone call, sending a text message, or sounding the product's siren.
Not every type of disruptive technology needs to manage a user's daylight hours. When it's time for bed, the Beddit wellness tracker can monitor a user's sleep quality in a non-invasive manner.
The Beddit is a thin sensor strip that is placed under a sleeper's bed sheet. Anyone can simply sleep on the strip, monitor his or her sleep via Bluetooth with a smartphone. In the morning, the user can see what his or her heart rate was, as well as the sleep stages, movement, snoring, and sleep environment experienced overnight.
Beddit is able to monitor a user's sleep without the use of wires or sensors. Furthermore, the device's companion smartphone app can provide personalized coaching with sleep, lifestyle, and stress-management programs.
All in all, the future of disruptive technology is looking bright. With many projects achieving and surpassing their monetary goals, developers have been able to push technological devices to new heights. Soon, everyone will be able to experience the use of a new mouse, enhanced life automation, simple home security, and non-invasive sleep tracking. Who knows what will come next?
Image courtesy of Wikimedia Commons
[cf]skyword_tracking_tag[/cf]
Comments
comments