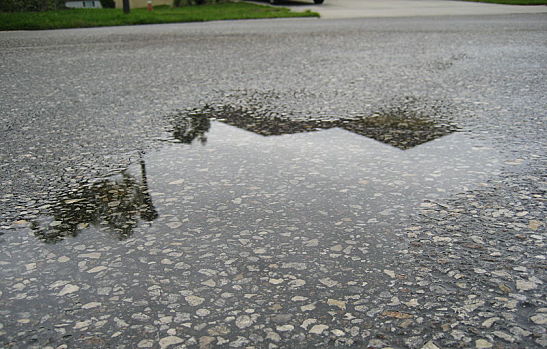 For the on-the-go techno connoisseur, or even just for people whose phones seem to be attracted to toilet bowls, the Samsung Galaxy S4 Active has been a godsend: finally, a powerful, sleek, up-to-date smartphone that can be proudly displayed in public as a status symbol but that won't fry and cost hundreds to replace if it falls into the sink. And if you're ever at the beach and happen to see Nemo swimming around, you can dip the S4 Active right into the water and take a picture of the little guy. A dream come true, some would say — but not all, and AT&T, the exclusive carrier, is scrambling to clean up a mountain of a mess.
The Problem
Unfortunately, the little phone that could seems to be running into a few structural problems that make it a little less anti-agua than had been hoped. For those who don't know, the Samsung Galaxy S4 Active is a waterproof version of the Samsung Galaxy S4, and it has a built-in water damage meter that alerts the user as the phone approaches the limits of its water resistance. Users were promised that the phone would be waterproof up to a depth of one meter (3.3 feet, about 40 inches) for up to 30 minutes. That's more than enough time for a few Snapchats while snorkeling, assuming the phone isn't accidentally dropped. However, according to CNET, users have been complaining that phones are breaking in much shallower depths and in much shorter amounts of time: think "instantly" and "the depth of a kitchen sink."
AT&T Responds
While it is unfortunate that in some cases the phone isn't behaving in the way that it was advertised, AT&T can't really be blamed for any lapses in structural integrity. Regardless, AT&T has taken steps to initiate an exchange program — or more like a giveaway — for those who have faulty phones. Any owner of a Samsung Galaxy S4 Active whose phone has been ruined due to water damage is now entitled to a one-time trade-in through either the AT&T website or a certified AT&T retail store. Simply turn in the waterlogged phone to start the process of getting a replacement Samsung Galaxy S4 Active for free, with the keyword here being "one time." As reported by CNET, AT&T explained that "Samsung designed and tested the Galaxy S4 Active to adhere to IP67 standards for water resistance (1 meter for 30 minutes)." To remedy any structural malfunctions, they urge users to "bring it back to an AT&T retail store as soon as possible for a one-time exchange for another Galaxy S4 Active."
Users of Samsung Galaxy S4 Actives that have recently been damaged in a freak laundry accident or something similar may want to head over to AT&T as soon as possible to get a free replacement. The important thing to remember here, however, is that this is a one-time exchange and that it's not certain yet how long this promotion will last, so don't sit around waiting.
Image courtesy of Wikimedia Commons
[cf]skyword_tracking_tag[/cf]
Comments
comments