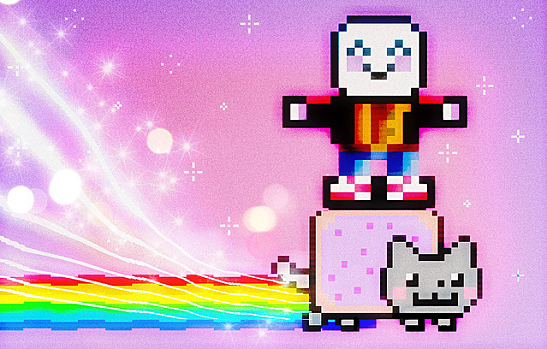 Imgur, a popular meme- and image-sharing website launched in 2009, now has an app version available for the iPhone and iPad. According to Gizmodo, the app has only previously been available for Android.
Reddit users and other Internet enthusiasts use the site to share their versions of Internet memes, showcase photo galleries, and contribute personal stories to the community. Many images on the site can acquire thousands of views in the span of a few hours, becoming more or less popular as users decide to upvote or downvote each photo. Creator Alan Schaaf built Imgur as a free image-sharing site for Reddit users who often had their images deleted from sites like Photobucket due to large amounts of traffic. However, Buzzfeed reports that the site is now getting more traffic than Reddit itself, and its traffic numbers are growing 5 to 10 percent each month.
Much like with Reddit, the more upvotes a photo receives, the more likely it is going to be seen by Imgur users. One of the unique features of Imgur is that it also has a randomized photo gallery of all submissions, allowing many submissions to be seen by users who may not have seen it otherwise.
The free iOS app allows for a better browsing experience on the iPhone and iPad. The photos are easy to navigate through, and users can access their submissions as well as vote and comment on other users' submitted photos. Because this is one of the most popular features of the website, the Imgur app certainly delivers the same community conversation experience without forcing users to view the mobile or full site via Safari. Another great feature of the new iOS app is that users are not required to sign up for an account to view and browse photo galleries, though an account is necessary to leave comments and vote on photos.
Besides the random viewing gallery, users can also access photos by topic or subreddits, which are sub-groups on Reddit. Users can share the images they find through email, Twitter, and Facebook, and image submissions can be made by uploading a saved media file from the phone. Besides videos and images, the app also supports gifs, which are looping images that show the same short video clips on a continuous loop.
The recently released Imgur iOS app is available on iTunes and is free to download.
Image courtesy of Flickr
[cf]skyword_tracking_tag[/cf]
Comments
comments