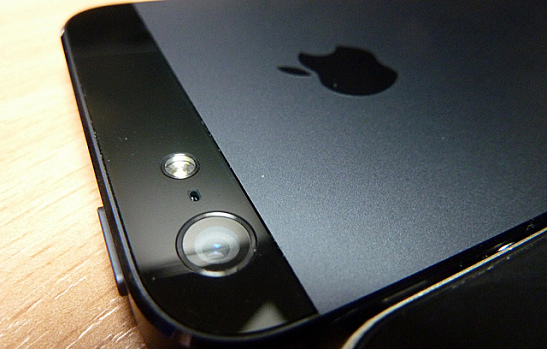 According to 9to5Mac, the iPhone 5C will not replace the iPhone 4S as expected; instead, analysts are suggesting the iPhone 5C, the predicted mid-range device, will eventually replace the iPhone 5, while the iPhone 4s will continue. With the iPhone 5s being released with premium features, analysts say the 5C will fill the gap between the 4s and the 5s and become a world phone—a phone geared towards the rest of the world, especially emerging markets such as China.
KGI Securities analysts Mingchi Kuo said, "We've learned that the iPhone 5 line will be terminated from 4Q13, while the iPhone 4s line will carry on." Kuo, considered "reliable" by 9to5Mac, also said the iPhone 5C "will be positioned as mid-range." If the analysis holds true, it means the iPhone 5, released less than a year ago, will be dissolved, while the iPhone 4s, released almost two years ago, will continue on—though, for how long, no one is sure. The reasoning, cited in the 9to5Mac reports, suggests that with features overlapping, the iPhone 5 becomes insignificant in the Apple iPhone spectrum, while the iPhone 4s has appeal in emerging markets, with lower production costs and, as a result, lower prices.
Pegged as the "iPhone for the rest of the world" by TechCrunch, the 5C stands to usurp its predecessor, the iPhone 5, despite its purported plastic skin and inferior hardware when compared to the 5s. However, TechCrunch suggests the 5C will receive a boost in dimensions, with a 4-inch screen instead of a 3.5-inch. Also, due to its less expensive build materials, the 5C is slated to sell for hundreds less than the iPhone 5a.
In other words, the iPhone 4s assumes the entry-level position, with prices ranging from $300-$400; the 5C replaces the iPhone 5 as a mid-range device, with prices ranging from $400-$500; at the premium spot, the iPhone 5s, complete with a rumored fingerprint scanner, larger 128 GB optional storage, and new gold color option, will range from $600-$700.
Predictions suggest Apple is vying for the mid-range market, hoping customers respond to a newer iPhone with fewer features than the current iPhone 5. The draw, according to TechCrunch, is the "new phone" factor, and, with the higher-end 5s coming in at $700, they believe as number of consumers will opt for the cheaper model. It will remain unclear, however, until September 10, the day Apple is rumored to introduce the 5C, whether Kuo's predictions will come to fruition. In the meantime, Apple is keeping its silence, and fans are awaiting the newest devices in the coming month.
Image courtesy of Flickr
[cf]skyword_tracking_tag[/cf]
Comments
comments