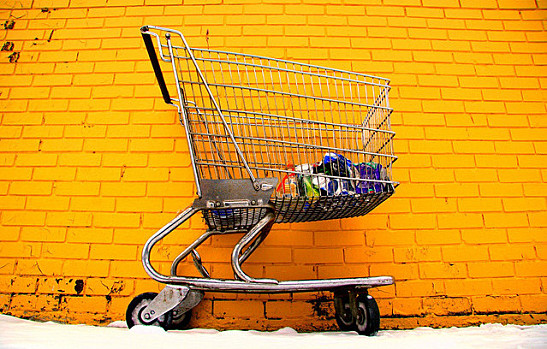 Online shopping giant Amazon has jumped into the image collecting online craze by launching Amazon Collections, a section of the site that resembles Pinterest, according to Engadget. On Amazon Collections, users can view items that other users have collected and can also create their own collections, labeled by topic. Techcrunch reports that this isn't Amazon's first foray into attempting to allow users to see and save products from the site. They previously had Amazon Windowshop, which displayed products in a grid format, and Amazon Flow, which allowed users to view products using augmented reality.
Focused on What Amazon Has to Offer
This new feature is similar to Pinterest's Pin and Pinboard features, which do the same. However, the main difference between this new Amazon feature and Pinterest is the fact that Collections users can only collect photos of items that are on actual Amazon product pages, whereas Pinterest users can pin images from anything: websites, blog posts, and e-commerce product pages. So with the Collection, the focus is specifically on what Amazon has to offer.
Pinterest has also begun to step up its e-commerce shopping efforts by announcing Rich Pins, which are image pins of products that automatically pull item price, availability, and location, according to Practical Ecommerce. Users can also set price alerts for their rich pins, allowing Pinterest to notify them when something they pinned has gone on sale.
From Storyboarding to e-Commerce Income
These types of features make it much easier for consumers to purchase products they see online, and merchants are happy that more visibility for their products will most likely turn into greater sales. Besides Amazon Collections and Pinterest, Wanelo (short for Want, Need, Love) is another image-gathering site that has an e-commerce twist, striving to have every saved image link to its correct product page.
While Wanelo's main demographic has skewed to encompass mainly teens and women ages 15-35, Pinterest and Amazon's new Collections page aim for a larger demographic, serving large populations of men and women.
Whether users are utilizing Wanelo, Pinterest, or Amazon Collections to save images of products that they want to buy, it is safe to say that these sites are here to stay as a major component of the way people shop and find products online. While the actual percentage of users who actually purchase the products whose images they have saved is still being researched, users and merchants can both agree that image-based online shopping can be a great way to both find and sell products.
Image courtesy of Flickr
[cf]skyword_tracking_tag[/cf]
Comments
comments