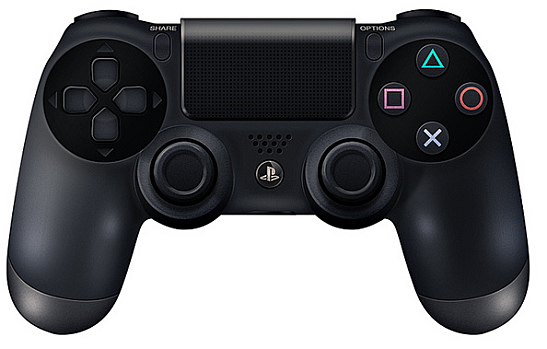 Though the PlayStation console was announced more than half a year ago, impatient gamers were only given a release date window of "Holiday 2013" upon which to hang their next-generation gaming hopes. However, at a recent event, Sony finally announced a release date for their much-anticipated console: November 15, 2013.
This PlayStation 4 release date aligns with expectation, as it falls six weeks before Christmas and puts the console in a great position to compete with its chief rival, Microsoft's Xbox One. Of course, after the release date announcement, Microsoft played it coy and did not announce a specific release date beyond "Holiday 2013." However, several leaks have suggested that the Xbox One will come out in late November, possibly as early as a week after the PlayStation 4 release date. Game release dates suggest November 21, according to AllThingsD.
This is in sharp contrast to the last-generation launch of the Xbox 360, which made its debut almost a year before the PlayStation 3. Though this strategy did pay off for Microsoft in terms of getting their console into more homes initially, the Xbox 360 struggled to keep its lead throughout the console's life cycle and suffered from aging earlier than the PlayStation 3.
So will these back-to-back console releases benefit either Sony or Microsoft? It's hard to say, but many are giving the edge to Sony, as the PlayStation 4 is $100 cheaper than the Xbox One at $399 and has been better received pre-release by gamers.
In fact, during the same conference during which the PlayStation 4 release date was unveiled, Sony confirmed that worldwide pre-orders for the console had already exceeded one million. Microsoft has not released any pre-order numbers as of yet.
Though many are wondering how these two consoles will sell relative to one another, it will also be important to take into account how both perform together this generation versus last generation. Many cite the rise of mobile devices like tablets and smartphones taking an increased share of the overall gaming market as signals that the 30-year-old video game console industry could be headed for collapse. The lackluster launch of Nintendo's WiiU console seems to support this theory, but many say that this is a problem with Nintendo, not the industry as a whole.
No matter what happens with the industry, the release of the PlayStation 4 and Xbox One will finally kick off the newest generation of console-based video games.
Image courtesy of Flickr
[cf]skyword_tracking_tag[/cf]
Comments
comments