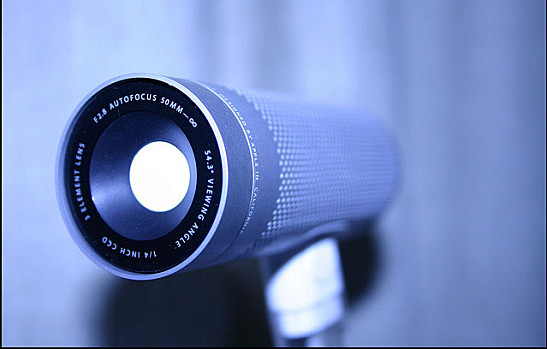 Google has announced that many innovative YouTube features are now being made available to more of its users, according to TechCrunch. The biggest feature that will now be available to a larger number of users is YouTube live streaming, which allows users to set up a live stream on their channel at any time. This option is now available to all users who have 100 or more subscribers. Previously live streaming was only available to users with a minimum of 1,000 subscribers. By decreasing the threshold by 90%, thousands of users will now be able to utilize live streaming, which is used for presentations, question and answer seminars, conferences, and more.
Custom Thumbnails Take Center Stage
Most live streams (depending on privacy settings) are available to any user who has the URL to the live stream. Depending on the viewer's internet connection, the real-time live stream instantly shows what the user is broadcasting via a webcam or other video recording device.
Another feature that YouTube announced would be made available to all users is the availability to upload a custom thumbnail for each of their videos. This custom thumbnail can help videos better stand out and should be something that is featured prominently in the video. TechCrunch reported that YouTube community guidelines are in effect for thumbnails, and videos that violate the guidelines will prompt a warning and may be taken offline.
Series Playlists Link Related Interests
Besides custom thumbnails and live streaming for more users, YouTube channels can also create series playlists, which allow users to group their videos into a related list. Once a user is done viewing a video in a playlist, the next video in the list will begin to play automatically. This can allow users to more easily find related videos by the same user while also giving users more views on their videos.
Annotations and Beyond
Finally, businesses and individuals that are promoting their products, websites, and services are now able to put external links in the annotations of their videos. Annotations are speech bubble pop-ups that overlay the video at specified points while it is being played. External link annotations can allow bloggers and merchandisers to provide links to their products or external content, which can help drive traffic to their other online platforms.
From playlists to YouTube live streaming, these new features allow users to showcase videos to get more attention and traffic online. All of these features are currently free for all users and are being rolled out gradually across YouTube.
Image courtesy of Flickr.
[cf]skyword_tracking_tag[/cf]
Comments
comments