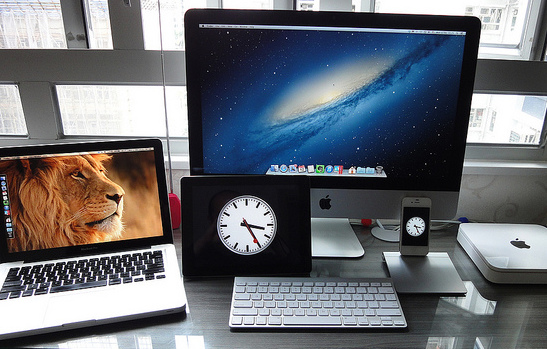 If you've been wanting to check out the latest iteration of iWork but aren't a developer, there's news for you: Apple has made the beta for their work-themed suite of presentation, spreadsheet, and word processing applications free for anyone who uses iCloud. That means that if you have an iPhone, an iPad, or even a Mac computer, you can download the beta version of the software for free, right now, with no strings attached, according to CNet. Of course, it should be noted that once the beta has ended, users won't be able to use the software anymore, but Apple hasn't yet given users a timetable for how long the beta release will last, or when a full release might become available.
Previous incarnations of iWork have failed to make a dent in the iron grip that Microsoft's Office software has on the productivity crowd. However, Apple seems to be going after a different competitor with its latest offering: Google. This time around, Apple's productivity suite has many of the collaboration-focused tools that previously helped Google Docs make a name for itself in the corporate space. iWork for iCloud is designed around the idea of software as a service (also known as SaaS) and is Apple's attempt to modernize its software and imbue it with integrated networking, sharing, and collaboration tools that allow users to work together from virtually anywhere in the world.
The beta is now available at the iCloud website, and after users provide their Apple ID, they can start playing around with all the new tools in this software. All three bundled applications (Numbers, Pages, and Presentations) are full featured, which means that you won't be missing any specific components or tools that were present in previous versions. The only caveat is that any documents created in the cloud will need to be "shared" through email in order to be printed. As of its initial release, iWork for iCloud does not have a local saving feature. However, sharing by email is simple to do and only takes a moment if you really need to print something.
iWork for iCloud still has a few bugs; however, if you want to check out Apple's new in-the-cloud productivity suite, now is a great chance to preview this new product for free. It's an opportunity to try something new. You never know, iWork for iCloud may just be the Microsoft Office and Google Documents mashup users been missing.
Image courtesy of Flickr
[cf]skyword_tracking_tag[/cf]
Comments
comments