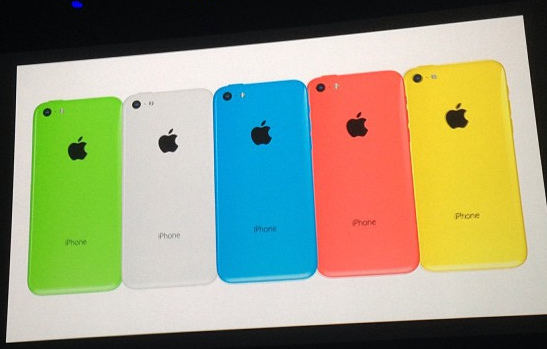 When you think of who might find a budget-friendly iPhone appealing, you probably imagine cash-strapped, middle-class workers who have mortgage payments, car payments, and a family that demands most of their money. However, there's another demographic that the newly announced iPhone 5c might appeal to: kids.
Now let's be clear, we're not talking about the lunchbox-toting kindergarten set; we're talking about teens and tweens who are in middle and high school, who are already a huge part of the mobile marketplace. According to Nielsen, 35 percent of US tweens currently own a mobile phone. When you look at cell phone ownership among teens, that number jumps to 78 percent, according to the Pew Research Center.
For these individuals, the vivid colors of the iPhone 5c, and it's allowance-friendly $99 price tag, make it an appealing gadget for young folks.
Broadly speaking, smartphones have never been targeted specifically toward teens and tweens. However, as demographics begin to change and technology becomes available to younger and younger audiences, it is important that the market adapts. By offering the low-cost iPhone 5c, Apple is seemingly jumping on board with the burgeoning youth market. But will other companies follow suit?
Other heavyweights in the mobile industry, like Samsung and HTC, have yet to offer a low-cost phone that appeals to the younger generation. However, if the iPhone 5c sells well among the teen and tween demographics, that could all change. Just like iPod sales took off when the "Nano" model offered younger consumers a lower-cost device (that also had plenty of fun colors), the iPhone 5c could pave the way for brightly colored plastic smartphones that might not have the most advanced features but offer access to all the social networking and gaming features that attract teens and tweens to smartphones.
Though the tablet world has already adapted in small ways to the burgeoning youth market, the smartphone market is going to need to shift in a dramatic fashion to meet the needs of this new tech-savvy demographic. Though teens and tweens might not need the fastest processors or the latest security measures, what they do need is tech that appeals to them both in form and in function but won't break their (or their parents') budgets. The iPhone 5c seemingly fills all these needs. But the question remains: Will teens snap up this new handset? If they do, will we see more smartphones targeted towards youth demographics in the future? Only time will tell.
Image courtesy of Flickr
[cf]skyword_tracking_tag[/cf]
Comments
comments