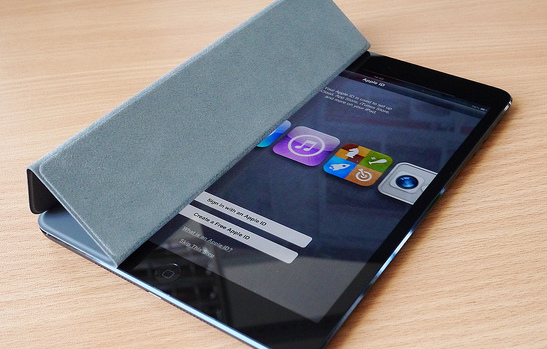 One of the biggest complaints about the current generation of the iPad Mini is that it doesn't include Apple's high-resolution retina display. Though there were rumors that Apple had plans to release an updated model with retina later this year, a new report suggests that supply issues have forced Apple to delay both production and release of this new product.
According to Reuters, sources familiar with Apple's supply chain have said the company has only just gotten the materials ready for large-scale production on the as-yet unannounced product. This development could push the product launch outside the desirable November-December holiday window, which is definitely an unfortunate development, especially because industry insiders were expecting a product reveal later this month.
Sources familiar with the situation say that in lieu of a full product launch, Apple could release limited quantities of a new-generation iPad Mini for the holiday season after a (potentially) low-key reveal and then make more units available for sale in early 2014, ahead of the expected launch of a refreshed 10-inch iPad.
It is uncertain what other features a new generation of iPad Mini may include, in addition to the retina display. A faster processor is likely, and the M7 motion-sensing chip could make an appearance, but high-end features like the iPhone 5S's Touch ID sensor probably won't be a part of the feature set for the budget-friendly Mini.
In addition to features, Apple is under pressure to keep up with other tablets in terms of cost. With an increasing amount of competition, especially in the 7-inch tablet space, the iPad Mini is still one of the most expensive tablets on the market and has to contend with competitors like Amazon's Kindle Fire HDX and Google Nexus 7, which will now have the holiday season to steal away valuable market share if a new iteration of the Mini is indeed delayed until next year. Though Apple could drop the price of the newest Mini, with the new display it seems unlikely that the tablet will dip below its current $329 price point.
Though Apple has yet to formally announce the presumed followup to the iPad Mini, insider sources and analysts have high hopes for this second-generation product. The original iPad Mini was a surprise hit for Apple, and many are hoping that a refresh with an improved display and some upgraded specs can bring more consumers to the less-expensive version of Apple's flagship iPad.
Image courtesy of Flickr
[cf]skyword_tracking_tag[/cf]
Comments
comments